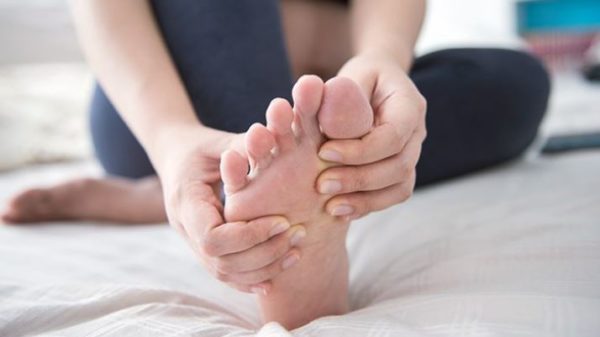 Our feet might be about as far from our heads as a body part can possibly be, but that doesn't mean they don't deserve attention.
Feet were our only method of transportation for thousands of years, and today we still rely on them to get us from point A to B.
Some people take amazing care of their feet, doing things like peels or regular pedicures. Needless to say, they know exactly what's going on down there.
For the rest of us, feet are just something we take for granted. However, there are some very compelling reasons why you might want to examine your farthest extremities.
Feet actually show many signs of illness or medical conditions that might be lurking in the rest of your body.
So, take a peek at your feet, and see whether you're experiencing any of these symptoms below:
1. Dry, flaky feet
2. Bald toes
3. Ulcers and wounds that don't heal
4. Swollen big toe
5. Red lines under toenail
6. Clubbing big toe
7. Pitted toenails
Pitting in your nails occurs when the surface develops dents and, of course, "pits." This can just be caused by your footwear, but it can also be related to skin diseases.