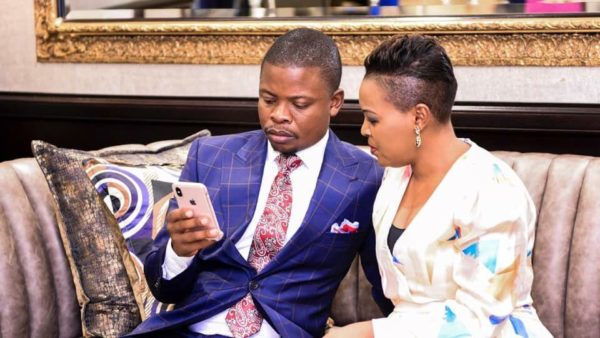 Founder of Enlightened Christian Gathering church, Shepherd Bushiri revealed in an official statement that himself and his wife, Mary have returned to their genesis, Malawi.
The couple and three others are standing trial for fraud and money laundering case worth R102 million. One of their explicit bail conditions was that they were not to leave South Africa.
However, the prophet shocked South Africans after it went viral that they have escaped the country.
In the statement released, Bushiri says for the safety of himself and wife, they had to leave.
But, in other to return to SA, the government need to the following:
1. First, I want the South African government to assure us of our safety and security whilst in South Africa.
2. Secondly, I want the South African government to assure us that our bail will not be revoked. Our right to fair trial entails that we have access to our lawyers all the time. Revocation of the bail defeats our right to a fair trial and also exposes us to further security and safety challenges.
3. Thirdly, I want the officers involved in investigating, arresting and prosecuting us to recuse themselves. As earlier said, this is the same team that I earlier lodged a complaint against and, also, opened cases against. I won't have a fair trial with their continued involvement.
4. Fourthly, I want the South African State to see to it that all the issues I lodged and opened against these officers must be pursued to their logical conclusion before proceeding with our case.
5. Finally, I want the South African State to appoint independent and professional investigators and prosecutors who should make independent decisions on the cases we are allegedly accused of.
In this regard, I am requesting the Malawi government to liaise with the South African government to ensure that the above issues are met.
Once these five issues are met and I am assured of a fair, just and impartial trial, I am willing to avail myself before the South Africa justice system.