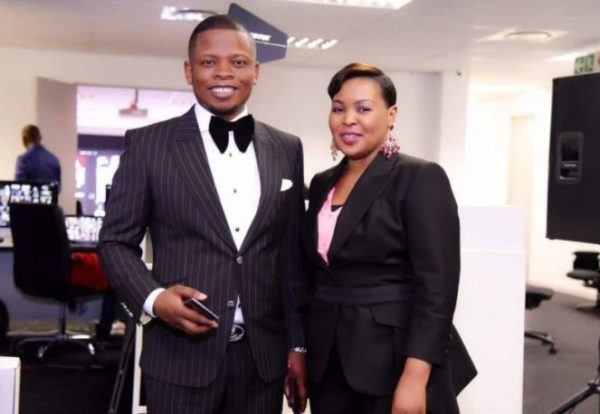 Mzansi are in shook over Shepherd Bushiri and wife's flee from South Africa.
The escape occurred before himself and his wife were granted bail of R200,000 each by a Pretoria Central Magistrate's court.
The Malawian prophet who's got a huge ministry in SA trends on social media, as users try figure out how he was able to successfully leave the country amid the ongoing anti-graft case against them.
Different reactions flood social media, as some even compared him to the American series, Prison Break movie star.
Some tweeps urged other South Africans to beware of foreign prophets.
A few other called out the Government for being corrupt over Bushiri's case.
Check out reactions below:
One thing I've learned in this #BushiriEscape is being responsible, he left SA unnoticed and informed us that he arrived safe… imagine 🤝 #Bushiri pic.twitter.com/y0NZLFQQ6k

— Sthy Dlela (@Sthy01) November 15, 2020
How the Bushiri's travelled to Malawi #BushiriEscape pic.twitter.com/9dPr1dJOYd

— Magical Realism ✨ (@Nkabayi_) November 15, 2020
Whether #Bushiri is a true or false prophet that I don't know and I don't care. But one thing i know he is a genius🔥🔥 😂 how does one Malawian man confuse the whole of South Africa? 😂 PAPA SHOW ME 🔥🔥🔥 #BushiriEscape #Bushiri pic.twitter.com/SmJSCQQktF

— Caramel slim daddy 🎯 (@PexieIt) November 15, 2020
If you think the Malawian government is just going to extradite Bushiri just like that, you living in a dream… #BushiriEscape pic.twitter.com/MM3QCrEkBI

— Katleho (@Squealer91) November 15, 2020
He told us long ago 😂😂😂😂😂😂 we didn't listen. #BushiriEscape #Bushiriescaped #Bushiri #Bushirimustfall pic.twitter.com/8YH5o67OMB

— Prince SA (@Prince_202020) November 15, 2020
#BushiriEscape I pray for fatherless children who have been abandoned by their papa pic.twitter.com/NZm2fjAKMb

— Gaddafi🇿🇦 (@DustSamuel) November 15, 2020
Bushiri's favourite show on TV😂 #BushiriEscape pic.twitter.com/VTkAWjo0BU

— TseBando 👩🏿 (@TseBando) November 15, 2020
#BushiriEscape I am personally asking the President of the Republic of South Africa, with sincere humility, demand both Dubai and Malawi to return these fugitives to South Africa within 30 days. South Africa deserves respect by the international community https://t.co/qlObhzjrxn

— Herman Mashaba (@HermanMashaba) November 15, 2020
Mr President is time for reshuffling Ministers of home affairs and law . How did Bushiri escape from South Africa to Malawi with his cars without anyone noticed. Some authorities helped Bushiri to escape. Our country is corrupt #BushiriEscape#PutSouthAfricanFirst pic.twitter.com/3STAz7lCAK

— @PEDRO _DJ 🇿🇦 (@PedroDj16) November 15, 2020