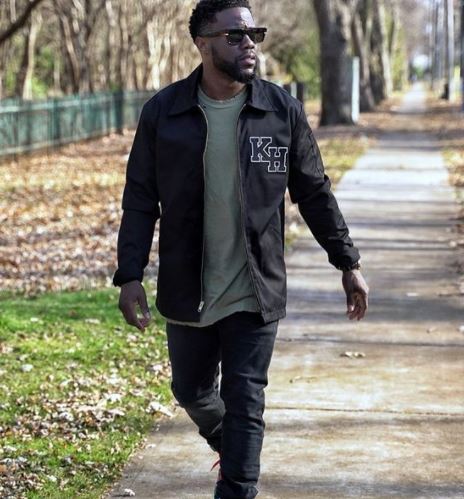 Kevin Harts is blowing the minds of many of his fans after he revealed is comedy special titled, Zero F*cks is now on Netflix.
Taking to his Instagram, Kevin urge his fans to stream the comedy special after it premiered on Netflix.
Kevin captioned: "I told y'all I was tall… 'Zero F*cks Given' is streaming now on NETFLIX!!! I'm comfortable because I'm in my home… go see what the hype is about damn it!!! Let's goooooooo #ComedicRockStarSh*t."
However, Kevin's comment section was filled with mix reaction towards his new show as some state it is not as funny as they thought.
See post below:
View this post on Instagram
See reactions of fans:
Kevin Hart's #ZeroFucksGiven is what I call, a Quarantine Special.
He's the GOAT man.
Always Evolving!
I'm re-watching that this night. Let's Go!

— Zeuhz (@twittterage) November 18, 2020
I'm starting to believe Kevin Hart Ex wife really was writing his damn jokes. Cause since shorty left… 😬 pic.twitter.com/dnIUbZpOA9

— GOLD TOWN (@SirStephsAlot) November 18, 2020
I respect Kevin Hart and his grind. I enjoy the movies he's in and his interviews, but his standup (especially his latest one) is just… pic.twitter.com/dBZ8bNKYWT

— Jason C. Tyree ➐ (@WalkWithJason) November 17, 2020
@KevinHart4real New comedy show #zerofsgiven might be your best yet. If you weren't already divorced you would have been after this show 😂

— Matt Jackson (@Mjackson_racing) November 18, 2020
Kevin Hart is a comedic genius! He never fails to make everyone laugh so hard their ribs start to hurt! His new special is hilarious #ZeroFucksGiven @KevinHart4real

— Rhiannon (@CrawfordsHessa) November 17, 2020