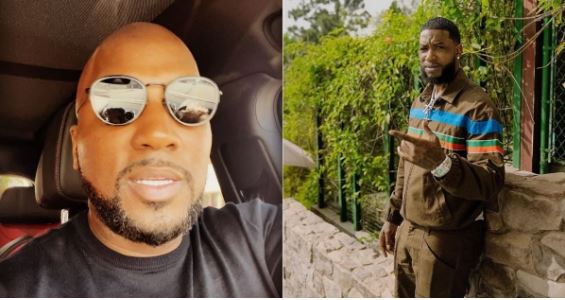 Gucci Mane and Jeezy had an epic rap battle yesterday night and it was the talk of the town.
The battle was shown on Instagram live
Gucci Mane and Jeezy not only traded hits, but they also, at times, had intense verbal exchanges.
The two rappers have been involved in an ongoing feud dating back 15 years that has included countless records.
However, many thought the battle was going to be a very tough one but the two ended it on a peaceful note as they both performed a track titled, So Icy, which features both of them.
As the live was going on, comment were rushing out as their fans shared their thoughts about how they ended their battle.
Some believe that Gucci and Jeezy will mend their relationship after the battle.
The video was shared by American musician, Timberland
Watch full video below:
View this post on Instagram
View this post on Instagram