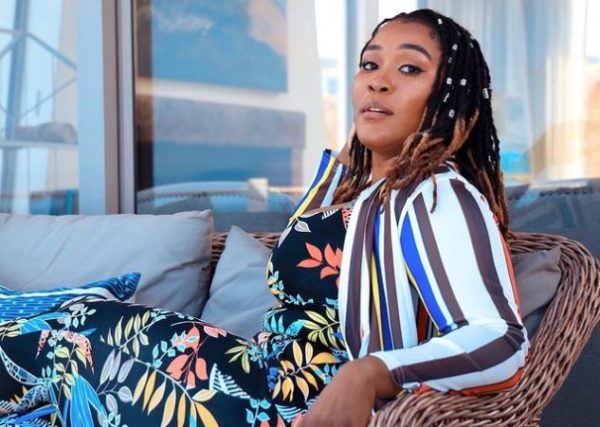 Lady Zamar joins other Twitter users in reacting to the new feature on the App.
Few months ago, it was announced that an updated version of Twitter App will have "Fleet". This means that the app will have the "stories" feature, just like Instagram and Facebook have.
Some tweeps who have updated their app and have started using the Twitter stories, and an hashtag is trending as regards the new feature.
SA singer, Zamar is excited for the feature, as she revealed that she will be spending more time on the app, checking people's fleets.
"Suddenly I think ima spend more time on this app," she said.
While others are unhappy with the new feature, as it's gradually becoming like the other social media apps.
Check out reactions below:
Suddenly I think ima spend more time on this app🤣 #Twitterstories #Fleet #Fleets pic.twitter.com/MGScBnOZ6t

— Lady Zamar (@Lady_Zamar) November 20, 2020
We have Fleets now🤣🤣🤣 #Twitterstories

— Lady Zamar (@Lady_Zamar) November 20, 2020
I hope we get to know these tweeps' real faces over these fleets 🤣🤣#Twitterstories #TwitterFleets Fleets pic.twitter.com/fQfITNHfgj

— Ivy Kayitesi (@ivy_kayitesi) November 20, 2020
Another Algorithm to deal with….#Twitterstories #Fleet pic.twitter.com/mA9a92mDaw

— The Fashion Wanderluster (@fash_wanderlust) November 18, 2020
OH GOD THE NIGHTMARE HAS COME TRUE #Twitterstories pic.twitter.com/2cDObxE9a5

— Skyguy🛡 (@sky_cal) November 20, 2020
What the hell is this please?!

If you need this kind of shit pop off onto insta or Facebook.#twitterupdate #Twitterstories pic.twitter.com/Mn46yVpCOY

— Cez 🏴󠁧󠁢󠁷󠁬󠁳󠁿 (@catlady_cez) November 20, 2020
STORIES ON ALL FORMS OF SOCIAL MEDIA ARE ANNOYING! #Twitterstories

— kaylenbusch (@kaylenb_13) November 17, 2020
Instagram made Snapchat after
Facebook made Instagram after Twitter made Snapchat after
🤷🏻‍♂️🤷🏻‍♂️🤷🏻‍♂️🤷🏻‍♂️#Twitterstories pic.twitter.com/teetpGXcbd

— 3vale7 on twitch (@3vale7) November 20, 2020