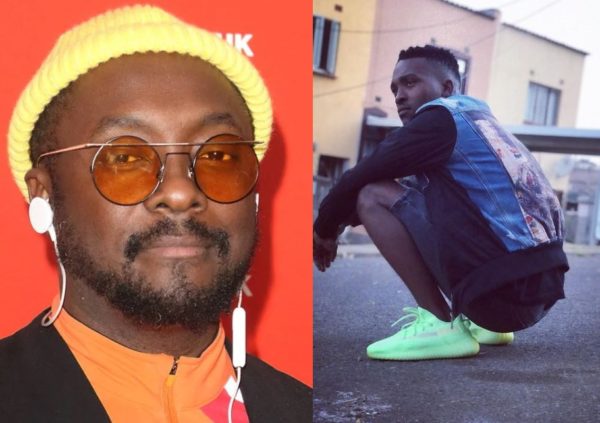 Will.I.Am has come out to claim that the plagiarizing of DJ Lag's Ice Drop song is his fault and not Megan Rytes'.
Megan dropped a song, Culture and Will.I.Am who is an American rapper features on the song.
While most South Africans assumed Megan stole Lag's song, the American rapper claimed it was a mistake from his part and it was too late to rectify.
Will apologized to Megan for being trolled, and also apologized to the South African DJ.
However, Lerato Kganyago, DJ PH and other South Africa social media users cancelled the rapper, as his apology is said to be lame and he's yet to right the wrong.
"Credit, Royalties and a feature in the video!! : PH said.
"you have said nothing! This is disappointing," Lerato reacted to the video
Lag also rejected the apology.
Credit, Royalties and a feature in the video!! @RealDJLag FT @MeganRyte … 💁🏽‍♀️ https://t.co/TC6Pur4CZU

— leratokganyago (@Leratokganyago) November 26, 2020
you have said nothing! This is disappointing https://t.co/Q7CgF61Hta

— EKSE PH Awu Faki'volume boi 🗣 (@iam_ph) November 26, 2020
Check out more reactions below:
Yes thats the only language we know and understand, 💵💵💵

— INdlovukaziˢᵀ🇿🇦🐺YakwaFumbi (@sizaninastyg) November 26, 2020
Also, in his video he apologizes to Megan and not DJ Lag.

Please. Are we stupid? pic.twitter.com/JbEynZxhLG

— Theodorah Manjo †♡ (@MissManjo) November 26, 2020
Such a long mistake pic.twitter.com/hd3FW5uny2

— ThatGuyFromDurban❤️ (@SiyandaDN1) November 26, 2020