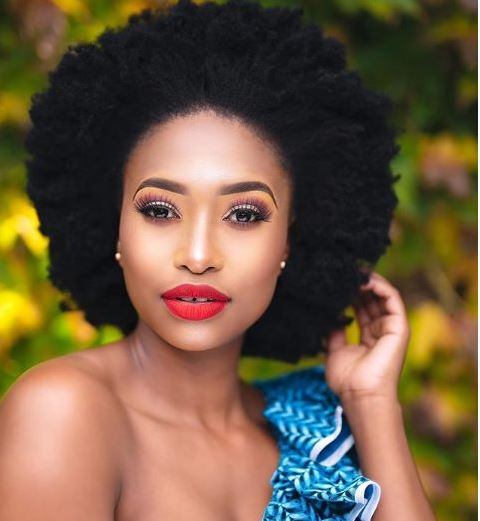 Zola Nombona is finally back to acting after she's being away following the arrival of her baby boy, Cebelihle .
Recall, the star announced the arrival Cebelihle in May and she has been enjoying every bit of motherhood.
Zola said she is grateful that in her 5th month of being a mom she could go back to her passion and ACT.
According to her, she wrapped her first on-screen offering although she was nervous and excited but she was surrounded with people who were able to support her.
"Yesterday I wrapped my first on screen offering since being a mom. It's a funny and tragic movie that speaks a lot to our current state of the country. Look I was nervous and excited but I remember how on my first day, on my first take @bucee_m said "friend you got this, trust yourself" she called the slate and finished off by saying "Welcome back Zola" Yhooooooooo the way I had to fight back tears before they could call action 😂 and I killed it, Enkosi Madzi. I'm so grateful that in my 5th month of being a mom I could go back to my passion and ACT!!!!!
Zola also said that leaving her baby to go to work was a bit shaky for her but she is happy she has someone who would protect him without her getting worried.
"The process of leaving my baby to go work was a bit shaky at first (for me) but I've been blessed with an amazing nanny who loves and protects my son with her all, and of course imakazi zika Gusho @undzo is working from home so she is also around – Enkosi kayise. Getting to work without having to worry if my baby is ok did me so much justice because I could focus on work fully."
Read in full:
View this post on Instagram