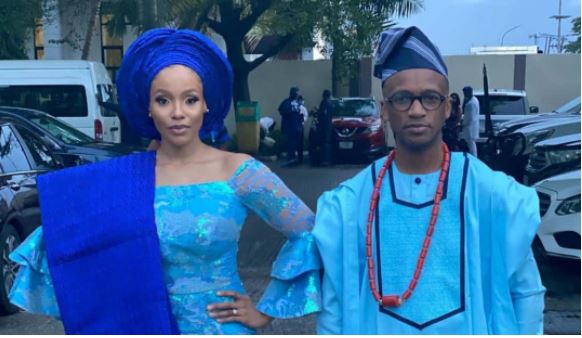 The former YO.TV presenter, Sipho 'Psyfo' Ngwenya has officially tied the knot with his partner, Mirah Aamirah.
The couple just announced through social media that they're officially husband and wife.
Sidwell posted, "Officially Mr and Mrs!!! I could not have wanted a better partner to do this with. I love you very much Mrs Ngwenya."
View this post on Instagram
According to a post by Mirah, she revealed that they got married over the past weekend and it was the most beautiful day of her life.
He said: "Good people 🙃 This past Saturday (21/11/2020), was the most beautiful day of my life." She wrote, revealing that she got married on the top of a mountain.
"I got married to my best friend on top of a mountain, in my home province and I don't have all the words to express how happy and in love I am with this man who has been so committed and loyal to me.

"I have many interesting and funny stories to share about our special day. Overall, I can't believe we did it mate."

View this post on Instagram
View this post on Instagram