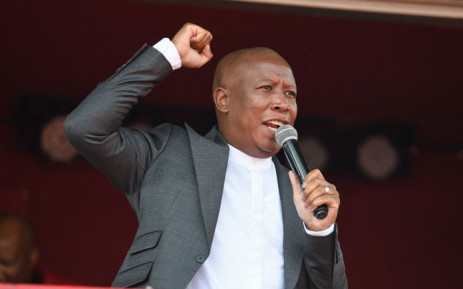 Former South African president's son, Duduzane Zuma has been one of the most talked about on social media.
This is coming after videos of him walking have gone viral on social media, and most people gushed over it.
Well, many in Mzansi have been calling Duduzane and Julius Malema to have a debate.
Malema gave a spicy response aimed at the ex-president's son.
Malema, however, joked that his son, Ratanang, is ready to debate Duduzane
"Ratanang is ready to debate him, I debated his father."
Ratanang is ready to debate him; I debated his father. pic.twitter.com/4Gcliag6jO

— Julius Sello Malema (@Julius_S_Malema) December 5, 2020
See reactions of fans:
And u decided to give the lil boy Fikile Mbalulas suit🤣🤣🤣 pic.twitter.com/BOin0XiP7l

— Lunah Tuc (@YOLO_4_real) December 5, 2020
But Ratanang loves food not debating 🍲 pic.twitter.com/FHBTXHbAdl

— uthelayahk (@colar_me_black) December 5, 2020
Sons to Sons, Fathers to Fathers. pic.twitter.com/xVCftLTDkJ

— Amahlubi (@MatthewsMahlubi) December 5, 2020
Can we perhaps be referred to the said debate, i want to see something. Be it private or public, can i be please directed to links where i can access such. pic.twitter.com/HlJQMsWlUx

— Put South Africans First🇿🇦 (@MbuyaneNgcebo) December 5, 2020