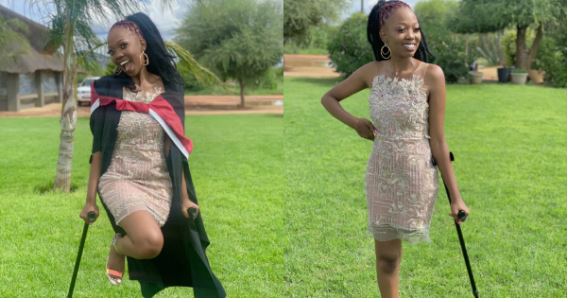 A beautiful lady with disability has put smile on the faces of many after she shared some of the snaps taken at her graduation.
The amputee took to her Twitter named Mia to let the whole world know that even with her disability, she is still able to graduate and make people around her to be very proud.
In the post she shared, she smiles broadly while wearing a beautiful sparkling dress beneath her graduation gown.
She also describes herself as the world's favourite amputee.
Although, she might have been through a lot but that did not stop her from achieving her aim.
"A whole finance graduate," Mia captioned the inspirational Twitter post.
See tweet below:
Oh my gosh thank you so much guys 😭😭❤️

— mia_kes🇧🇼 (@Mia_kes) December 7, 2020