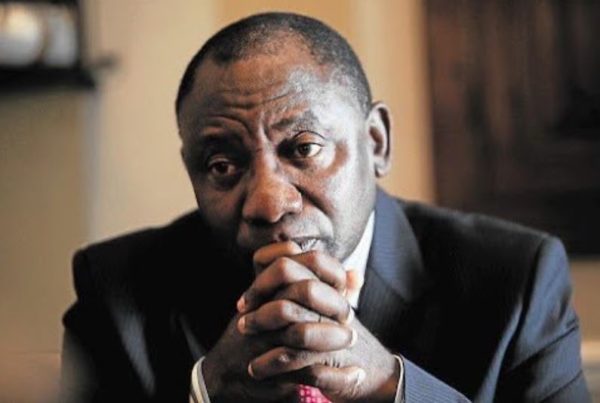 President Cyril Ramaphosa will reportedly address South Africans tonight, Sunday, 13th of December, 2020.
Newzroom Afrika broke the news on social media with less details on what to expect.
"President Cyril Ramaphosa is set to address to the nation tonight, at 20h00. Tune into Newzroom Afrika, DSTV channel 405 for more," they tweeted.
We had ONE job and we went and F***ed it up! Watch curfew get pulled back even further and bottle store limitations!! 🤞🏾 #OhWell https://t.co/RqytZ7Uswq

— DJ Fresh (Big Dawg) (@DJFreshSA) December 13, 2020
It is assumed by many that Cyril wants to speak to the nation about the surge in COVID-19, which has led to a second wave.
Most social media users claim that their fear might come true, as it is rumored that the President might lockdown the country for the 2nd time.
This thoughts got triggered this Sunday afternoon after Gauteng Health department confirmed that 984 Gauteng pupils  who travelled to KwaZulu-Natal to attend the annual matric Rage event. test positive for COVID-19.
"Out of the total number of learners 99 were unco-operative while the rest of the learners (173) either had supplied wrong contacts or were on voicemail. We call on those who went to the Rage event to quarantine themselves for 14 days and go for testing as a matter of urgency. Those that test positive will need to isolate for a mandatory 10 days."