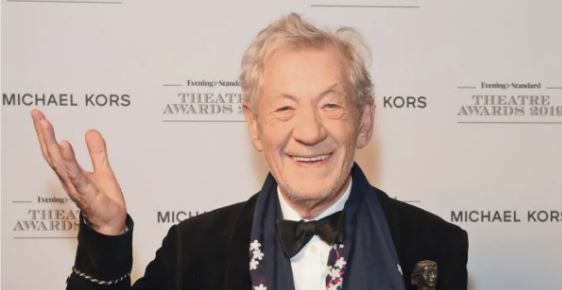 Legendary actor, Sir Ian McKellan has received the Covid-19 vaccine.
The star was known for popular roles from The Lord of the Rings and X-Men.
Taking to his Twitter, Sir Lan made it known that he was full of joy after receiving the vaccine administered by the NHS in England.
He went on to praise the NHS for their professionalism and fight against the virus.
Sir Ian expressed how lucky he was to have gotten the vaccine and said he wouldn't hesitate in recommending it
Sir Ian captioned his tweet with: "I feel very lucky to have had the vaccine. I would have no hesitation in recommending it to anyone."
He was also quoted by itv as being incredibly complimentary of the British health institution: "That's the real bonus of all this, to watch and see what works in this country and what doesn't work – and it seems to me the NHS is right at the top of the list for institutions that do work."
See tweet below:
I feel very lucky to have had the vaccine. I would have no hesitation in recommending it to anyone. https://t.co/gBLRR0OeJc

— Ian McKellen (@IanMcKellen) December 17, 2020