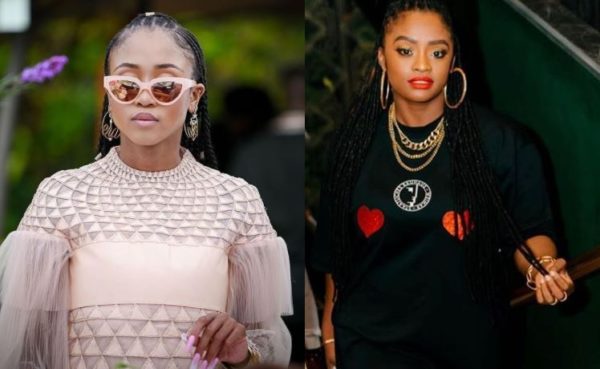 Moozlie and Samkelo Ndlovu confront each other in a video which surfaced on social media.
The two made headlines this week as it the actress-turned-musician dragged the rapper for pouring drink on her at a club.
Sam requested for an apology, but most social media users believed it was PR stunt for the rapper's album and the singer's single.
"Last night I was out performing at Altitude beach when she got jealous and acted out."
"You're a coward @nomoozlie!!!! You poured your drink on me and ran away. Wake up let's meet up somewhere. I'm waiting for you," Samkelo said.
Interestingly, a video of the two confronting each other has gotten the attention of people, but they were not violent in the video.
Some viewers mocked them, calling them clout chasers.
Check out video below:
View this post on Instagram