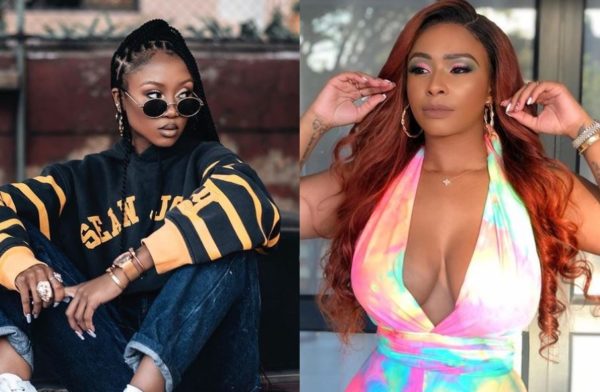 Moozlie has been called out by people who have listened to her new album, Spirit Of An OG, as they claimed she fires a shot at Boity Thulo on one of the tracks off the project.
Fans said she dissed the other rapper on the song Fourway Freestyle.
The Wuz Dat hitmaker is known for not writing her songs, and that was what Moozlie used in dissing her in the song.
"Y'all may be hot, but boy you know that yo sh*t ain't perfect. You know I'm friends with everyone that writes her verses. Yourself included."
Social media users' reactions be like:
Moozlie dissed you in fourways freestyle , please get in the studio and reply queen do it for the culture 😫 pic.twitter.com/NstgP9WoJ5

— Madzivi_Scott (@ShaneScott__) December 18, 2020
Yoh Bash..Moozlie is throwing jabs at Boity pic.twitter.com/Iv4DanAoUO

— #APY4813 (@spaks747) December 18, 2020
Moozlie taking shots at Boity 💀💀😨😨👀👀🔥🔥#SpiritOfAnOG pic.twitter.com/Dq4bSweEdp

— O.s.I.a.y (@OMotonya) December 17, 2020
Well, Well, Well. Boity Did Say 🤷🏾‍♀️🤷🏾‍♀️ Maybe Reason Snitched On Moozlie. pic.twitter.com/WMbsx9mCJU

— Princess Rethabile 💎 (@ReBaety) December 18, 2020