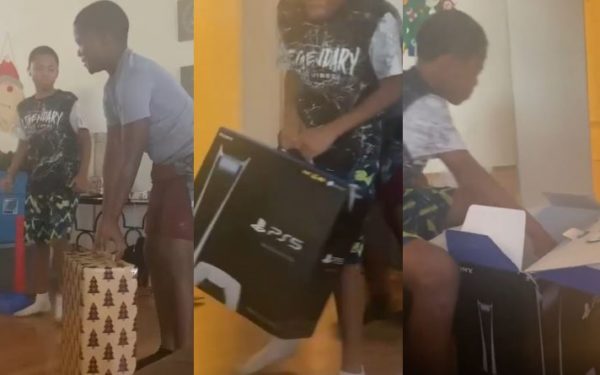 Nigerian parents successfully pulled a Playstation5 prank on their sons.
In the video shared on Instagram, the parents wrapped the PS5 pack with a lovely wrapper and the boys almost fought over unveiling the gift.
After pulling off the wrapper, and realized it was a PS5, the boys expressed much excitement.
They opened it further, and to their surprise, their parents filled the box with books, shoes and some other items which are not useful to them.
While their parents and sibling mocked them, the boys expressed disappointment.
The video has garnered over 130k views with hilarious comment.
"This is what heartbreak feels like"
"There better be a ps5 somewhere in that house."
"This is not fair, if you've been a child before and wanted something so bad then you'd know this."
Watch video below:
View this post on Instagram