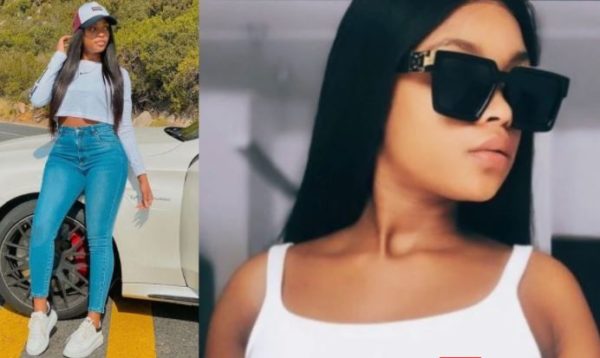 South African influencer, Nomfundo Radebe trends on social media after it was realized that she staged her own kidnap.
Most of her followers expressed empathy and  tried helping after she called out for help.
She has taken down tweets where she requested for help. She also shared number of a man by the name of Andrew, who is assumed by South Africans to be the number of her kidnapper.
It was later revealed that Andrew was her friend and she's refused to take back her words on the kidnap issue, as she claim it did happen.
"I was just clearing the mans name and explaining why I posted his number. As for the incident that happened to me, it did happen," she said.
Reactions be like:
Going through this #nomfundo story , guys let's normalize blocking sandton Twitter people, they think everyone is a joke

It's all about attention to them pic.twitter.com/cFvSNs4dZH

— MaGumede stan account (@aphelelejody) December 22, 2020
I knew she was chasing clout #nomfundo
I KNEW IT!!!! 😂😂😂😂 pic.twitter.com/nPAAOsryD7

— Mlu Mhlongo (@PlatinumNatique) December 22, 2020
#nomfundo should be arrested the same years a kidnapper would have got if he was found guilty…The falsifying of rape/kidnapping is a slap in a face of real GBV victims… pic.twitter.com/F2wcTTNJn1

— Mfundo 🇿🇦 (@Mhayise_Sedana) December 22, 2020
The people who are close to Nomfundo & started a panic that's she's missing as if they don't know the kind of person she is. Owe us an apology

And the people here who were accusing us of being insensitive when we were questioning Nomfundo's story. Owe us an apology#nomfundo pic.twitter.com/Nngv4ZdxB7

— Mr High Morals & Principles 😎 (@Msihlezin) December 22, 2020