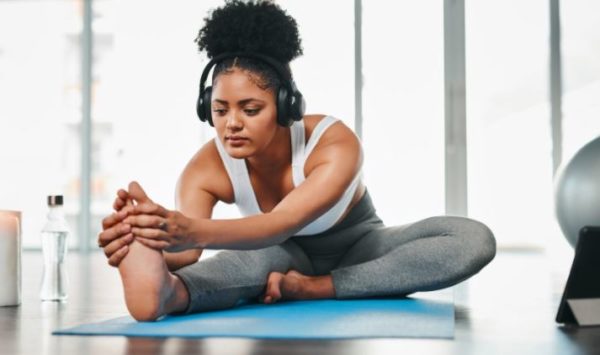 Every day presents itself a chance to start a new thing. However, not everyone is of the same school of thought. And this is where every new year comes with its own resolutions.
As single people aspire to get hitched most people want easily achievable results. Those resolutions revolve around fitness and healthy eating.
Unfortunately, by the time half the year is gone, most of us find ourselves slacking on our once exciting fitness plans. That motivation to get up and workout every morning just isn't there anymore.
The good thing is that you can rekindle your love for working out before it's too late.
And no matter how far gone the year is, it is never too late to get back on the bandwagon. Follow these tips to help you kick start your morning workout routine:
1. Don't overthink it
Overthinking usually kills motivation to do anything. You might have that initial excitement to get up and workout but the more you think about how tired you are, the further you push your plans.
Instead of spending even five minutes dragging yourself out of bed, just jump out and put your workout clothes on without even thinking too much about how you're feeling.
2. Get a workout buddy
When you workout alone, there's no one to push you or be accountable to. You're more likely to slack off which can actually cause you to quit working out for a week, a month and eventually a whole year.
The solution to that is partnering with a workout buddy. I'm sure you can find a friend or two who love to work out and need motivation as well. It's much easier to maintain discipline when you know you're not in this struggle alone.
3. Keep track of your progress
As you work out, you shouldn't obsessively look for every sign of progress. If you keep checking all the time, you won't notice anything and feel disappointed even when there are a lot of changes happening.
But it still helps to keep track of the results of your hard work and use that for motivation. This is a way of fueling that inner fire that wants to see how far you can go and that's enough to make you happy to workout.
4. Look forward to the breaks
It's not healthy to work out every single day of the week. Your body needs time to heal so that you can be physically ready for a new week's routine.
With that in mind, you can use those relaxing days as a way of building the motivation to exercise every morning. You will remember that at least the workout struggle will only last for a few days or hours and in no time, you'll be able to relax again.
5. Sleep early
The best hack to keep you energized as you wake up is sleeping early. Your mind and body will have enough time to rest and you won't wake up feeling exhausted.
Always remember that discipline when it comes to your bedtime will set you up for success in working out and for the rest of the day.
In fact, getting enough sleep is one of the most important parts of your entire workout journey.