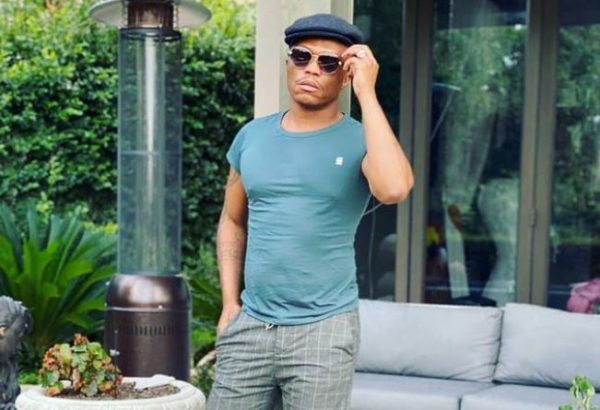 Somizi Mhlongo lands in trouble after using vulgar words against Sunday World acting editor, Kabelo Khumalo, and Julia Madibogo of City Press on Instagram.
Over the past weekend, rumors Som and Mohale's divorce rumors trended and City Press journalist Julia Madibogo approached Som.
Khumalo from Sunday World also approached the radio star as regards the theft allegation. As it was reported that his cooking show, Dinner At Somizi's was a stolen content.
Som was infuriated and insulted the journalists by saying: "Deadline yo m***u kan**ko, g**o lika yihlo, u fu**en abortion survivor."  In translation, he insulted the journalist's parents and implied that he survived an abortion.
The South African National Editors' Forum (SANEF) called on the radio personality to apologise and claimed that his act was irresponsible.
"We believe this is irresponsible in the extreme and potentially unlawful conduct. Mhlongo has a massive support base and a following in excess of almost 4-million on the Instagram social platform and his followers have resorted to intimidation and harassment of journalists on all social media platforms. They have subjected both Madibogo and Khumalo to torrents of insults and threats," reads the statement.
"Some have directly threatened Madibogo and Khumalo's wife with rape while Khumalo received threats to his life. The fans also threatened the safety of the journalists' families. They have tormented them for doing their jobs and asking questions in line with the Press Code that demands of journalists to give a right of reply to everyone they intend to write stories about."
SANEF calls on Mhlongo to unreservedly apologize to these journalists and the public on all his social platforms for his unbecoming behavior. He must call on his followers to stop harassing and intimidating them. Further, we call on the journalists to lay charges of intimidation and for MultiChoice to officially distance themselves from Mhlongo's comments."