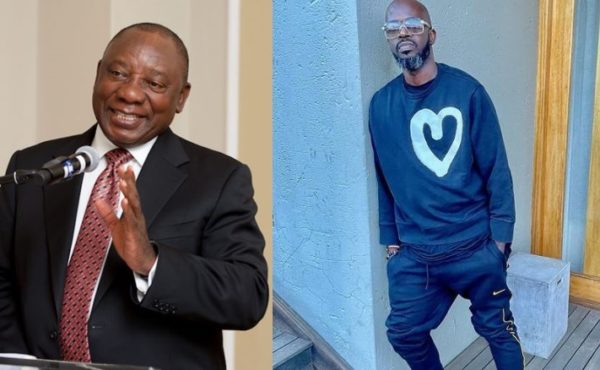 South African President Cyril Ramaphosa expresses excitement bumping into the superstar, Black Coffee.
Cyril shared photo taken with the international DJ and captioned it with words that reveals he's a fan of the DJ.
Over the weekend the President bumped into Black Coffee while taking a morning jog.
However, upon sharing the photo, people applauded Cyril's patriotic act, as he was on his nose mask; "Leading by example".
Coffee's mother and another young lady was in the photo seen on social media.
Some of your faves are keeping fit and it's fun to watch. Check out photo below:
View this post on Instagram