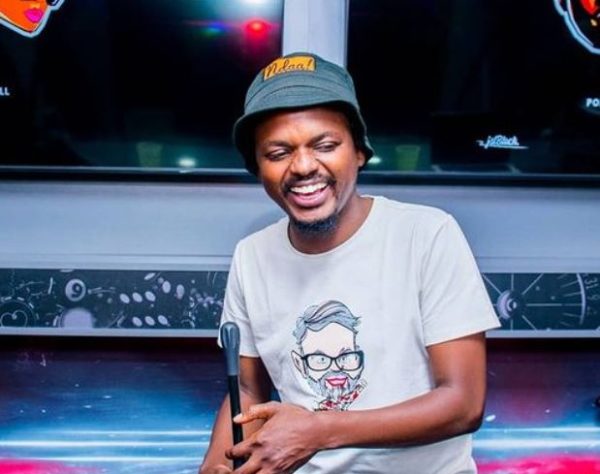 Podacaster and DJ Mac G comes under fire after a video of him making some homophobic and transphobic jokes went viral on social media.
On a recent episode from his Podcast And Chill, the DJ and his guests joked about transgenders and their body parts.
However, some South Africans found it offensive, especially to the LGBTQI community.
The issue has gotten controversial on Mzansi Twitter, as some defended the DJ against trolls and critics.
Check out the video and reactions below:
Instead of trying to cancel MacG, the LGBTQI+ community should be using this as an educational moment to teach people what's offensive and what's not. cause I honestly can't see the offense in this video https://t.co/Z8rdAmSpnn

— 🇿🇦Mntungwa🇿🇦 (@Sandile_K14) January 26, 2021
Some South Africans are trying to hard to be American. "He don't agree with me so he must be cancelled." It's kinda hypocritical how y'all are campaigning for "rights" but somehow still find a way to be mad at MacG for expressing his basic human right of freedom of speech.

— Naki (@NakediBooi) January 26, 2021
MacG and Sol didn't even judge or criticize Siv Ngesi. Now they are under fire for saying "a female with a dick"😂😂😂😂😂did they expect them to sugar coat that? Do they not have dicks????

— Mosa Cholo (@MooseCholo) January 26, 2021
I get tht MacG has offnded the LGBTQ cmmnty,I apologize on his behalf 4 that.

I also didn't found that video offensive,but that just means I'm not informed enough about homophobia/transphobia,and I'll do better.

But this👇bitterness isn't healthy,this is witchcraft 👇🤞 pic.twitter.com/cD5aLmqe5v

— TEEBAY. (@Teebay_) January 26, 2021
To black people who don't find what MacG & Sol said problematic, here is a simple exercise: Lets say they are white, replace Sol's subject with a black person. Substitute said derogatory terms with derogatory terms often thrown at black people.

Still feel they were being cute?

— Keith M Ndlovu (@keithmndlovu) January 26, 2021
I actually can't believe people are thinking MacG is attacked for black excellency and this is a "bring a black down move"

Trans women ARE KILLED EVERYDAY and we can't stand on the sideline and allow platforms that perpetuate hate! 🤮#MacG

— Badass (@TumiPowerhouse) January 26, 2021
Y'all wanted raw and unfiltered content….MacG has always been like this, were y'all expecting he'll change just for this episode.

Oh snap 👀

— My name is Joy 🌈 (@phly_jellow) January 25, 2021