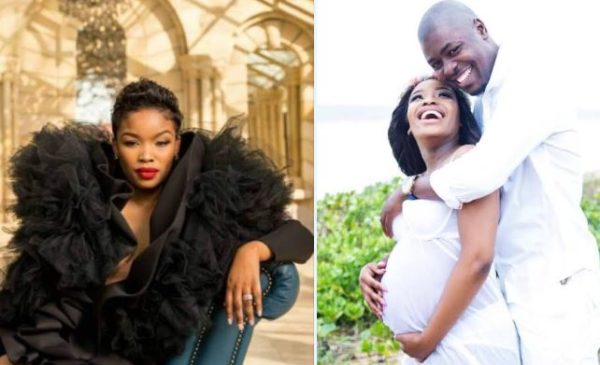 Isibaya actress, Zinhle Mabena has been released from jail after being arrested for allegedly plotting to kill her husband Robert Ngwenya.
The attempt was said to fail, but led to the death of Ngwenya's bodyguard, on the 28th of January.
Police spokesperson Captain Kay Makhubele confirmed the actress arrest, as evidence proved she was involved.
"A 29-year-old female suspect is set to make a first appearance in the Pretoria magistrate's court on Wednesday following her arrest on Tuesday, on suspicion of being involved in the attempted murder of her husband and the murder of her husband's bodyguard," Makhubele said.
"Following an intensive investigation into the shooting incident that happened on 28 January 2021, police found evidence that linked the woman to the attempted murder and murder."
On Wednesday afternoon, social media expert, Phil Mphela confirmed that Zinhle has been released due to lack of evidence.
"According to a statement provided by Ms Mabena's team, the case against the Isibaya actress (Sihle) has been thrown out for lack of evidence to prosecute."
UPDATE: Zinhle Mabena released from jail

According to a statement provided by Ms Mabena's team, the case against the Isibaya actress (Sihle) has been thrown out for lack of evidence to prosecute.

Read full statement below #KgopoloReports https://t.co/URGfMm26Rq pic.twitter.com/OsYRcEypEL

— Kgopolo Mphela (@PhilMphela) February 17, 2021