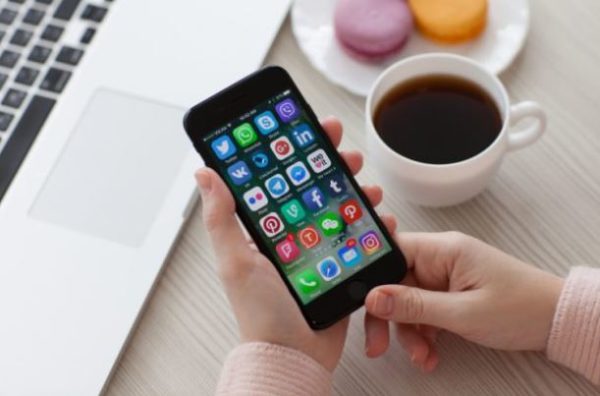 What significance do the apps that you have installed on your phone have to you? How do they influence your life? Do they make your life easier or not?
If you are South African, there are specific apps that you ought to have installed as they make you appreciate the beauty of technology.
Technology has continuously given us a reason to appreciate life. Not only has it solved most of the problems around us, but also made services easier to access.
Everything has been made so easy to reach. These South African apps are proof of that. If you are wondering what these South African apps are, then this list has you covered.
1. 22seven
Imagine an application that helps you keep track of all the transactions that you make and gives you an account of whether or not you stuck to your budget? That is what 22seven is all about. It is an application that has been designed by Old Mutual to enable you synchronise information from all your other bank accounts. If you are not sure about signing up to 22seven, going through the 22seven reviews will convince you otherwise.
2. SweepSouth
SweepSouth is a cleaning app that connects a client to a cleaner who is near them. As the user of the app, the only details that SweepSouth will require you to provide is the intensity of the work that you want to be done and how regular you want it done. It will then provide you with options of the cleaners who are around you.
3. The SA Doctors App
SA Doctors App is another application that you ought to have installed on your phone. It works like a doctors directory South Africa by allowing you to gain access to the location to the nearest doctor. All you need to do is input your location, and the app will pinpoint the location of the nearest doctor. To add to it, it also provides emergency numbers that you could call when necessary.
4. Snapscan
Snapscan is another application that has made it so easy to juggle through life. The software saves you the hustle of carrying your money or cards all the time. With Snapscan, you can comfortably pay your bills in most of the stores. All you need to do is sign up and save the details of your cards. While paying for the goods and services, you will be required to scan the Snapscan QR code of the merchant and enter your pin to complete the transaction.
5. Powertime
Unlike most apps that connect you to the easiest way of accessing services, Powetime is here to save your coins. It gives you access to purchase prepaid electricity tokens. The icing on the cake is that it allows you to track your electricity consumption and even provides you with useful energy-saving tips. As though that is not enough, it also provides you with alerts whenever your electricity levels are low.
6. Zulzi
This is another application software that will make you appreciate the beauty of technology and how well it has transformed our life. It allows you to shop for groceries, medicine and liquor right at the comfort of your home. Imagine shopping for items while in the office, and then they are delivered to your house at a small fee! How much time would you have saved from making the long queues at the grocery store? This is reason enough to appreciate technological advancements.
7. Eat Out
Imagine that you like a lady and are planning to take her out but you are not sure about the best restaurants around your location. You do not need to fuss any more because Eat Out has you covered. Not only does it give you suggestions on Mzansi restaurant near you but also gives you honest reviews about them. To add to it, it even allows you to make reservations for the restaurant of your choice. What else would you ask for?
8. Bottles
Imagine throwing a party, and then you run out of drinks in the middle of the fun! This is where a software like Bottles comes in handy. The app allows you to shop for liquor at the comfort of your house. The best thing is that it takes less than sixty minutes for the bottles to get to you. You ought to try it out over the weekend.
9. Prim-U
Prim-U is an app that allows you access to services like getting your hairdo, manicure, pedicure or even a massage at a location that is convenient for you. All you need to do is make a booking and specify your location. The service provider will come to you and offer the service. This is something to be grateful for as it saves you the energy of making long queues at the salon.
10. Period Tracker Lite
Period Tracker allows you to keep track of your cycle and saves you from the pain of ruining your best outfit when you miss out on the day that your menses start. It does so by sending you a notification days before the start of your periods. It also keeps track of your fertility cycle and alerts you when you are ovulating.