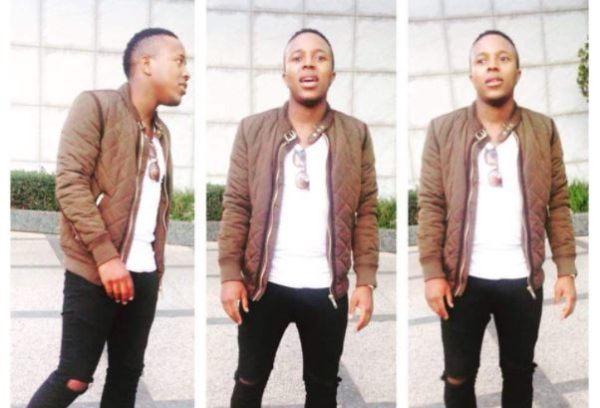 South African businessman, Thabiso Hamilton Ndlovu lands in the hands of South Africa Revenue Service (SARS) after flaunting his luxurious assets in 2020.
In May 2020, when Lockdown was intense in the country, the 32-year-old acquired some expensive whips valued at about R10.5-million.
The businessman flaunted the lavish lifestyle on social media, and it brought him to limelight, which also caught SARS' attention.
Afterwards, some of his assets got seized, account frozen, as it's assumed he's owing tax.
As described by the judge: "Apparently, there are people at SARS who trouble to follow social media. They looked into his tax affairs and were impressed that Ndlovu had spared SARS the burden of reading any tax returns since 2016. They referred the big spender to the Illicit Economy Unit who have a keen interest in mismatched income and expenditure phenomena."
The revenue service also found that Ndlovu owed tax for the 2017 to 2021 years of R36.84-million, of which R23,341,292 was only due in 2021.
South African social media users have made the saga a topic of discussion, as many reacted.
So black South Africans would rather advice Hamilton Ndlovu to eat in "private" than Advice him to do the right thing e.g. pay his taxes?
Hamilton Ndlovu pic.twitter.com/KV3QREFn4u

— Pedi Man With No Manners (@KingK10850845) March 3, 2021
Hamilton Ndlovu should take lessons from Mr Smeg, Posting all those luxury cars was really unnecessary, since he knows how he got them… Confuse the enemy pic.twitter.com/9cXTaNkwQC

— Simtho Biyela 🇿🇦🇺🇸 (@Simtho_Biyela) March 3, 2021
It's Ended in Tears for Thabiso Hamilton Ndlovu…
SARS Came For Himpic.twitter.com/vJhinBKOyv

— marumo_m (@marumommekwa) March 3, 2021
The Pain and Stress that Hamilton Ndlovu might be going through RN can not be compared to anything..

A young Black Men who was trying out Life and Business is being Brought down by the same system that says they want to empower young black business men and women😏…

— NHLANHLA EYETHU SIR (@wiisani) March 3, 2021
The judge was probably having a giggle just thinking of how stupid Hamilton Ndlovu was. Who the hell doesn't file tax returns for 4 years yet decides to show off assets on social media?! 🤣🤣🤣🤣

— PearlSello (@SANPRasep) March 3, 2021
Lol stop irritating us … judge is the one who said Hamilton Ndlovu exposed him to social media .. So let us learn from Bra Hami pic.twitter.com/GHY0HCTMEP

— Given / Dentist of Detroit (@Givencape) March 3, 2021
STOP using the race card to defend lawlessness!! Hamilton Ndlovu should have paid his taxes.

— Pedi Man With No Manners (@KingK10850845) March 3, 2021
Twitter financial advisors are busy Condemning Hamilton Ndlovu for flaunting his riches, they are the same tweeps who can't afford to hide a 6 pack of castle lite on weekends pic.twitter.com/9hqhZtGKgr

— BongweD. (@bongwe_ncube) March 3, 2021