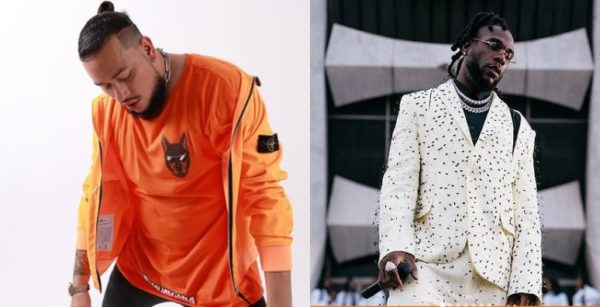 AKA has finally reacted to Burna Boy winning the Grammys.
AKA and Burna Boy were at loggerheads during the Xenophobia crisis that rocked South Africa in 2019 as both music stars attacked each other verbally in the interest of their respective countries.
Ever since, the two have been avoiding each other.
Well, Burna Boy made everyone proud after he won his first ever Grammys and fans, celebrities took to their TL to congratulate him.
Well, a tweep decided to go after AKA by asking him what he thinks about the award won by the Nigerian star and he shocked the user with his reply.
"Burna boi won grammy last night.. whatsup buddy" JimKEnnyxhad tweeted
AKA replied: "That's crazy man. I always knew that guy was something special. What a King. Just because I decided to defend my country doesn't mean I cant appreciate his greatness."
That's crazy man. I always knew that guy was something special. What a King. Just because I decided to defend my country doesn't mean I cant appreciate his greatness. https://t.co/OoIE7048Y7

— AKA (@akaworldwide) March 16, 2021
Another asked: "If @burnaboy wasn't who he is today would you still respect him the same way??"
AKA once again replied: "That guy has always been who he is today. We were just fortunate to know it before the world did."
That guy has always been who he is today. We were just fortunate to know it before the world did. https://t.co/6eA0P5DNjs

— AKA (@akaworldwide) March 16, 2021