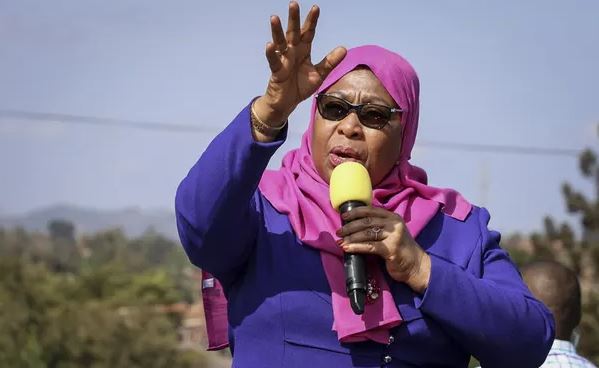 Tanzania's vice-president, Samia Suluhu Hassan, was sworn in as president on Friday, becoming the first female head of state in the east African country, following the death of the president, John Magufuli.
Hassan, 61, was sworn in at State House in the country's commercial capital, Dar es Salaam. She assumes the presidency following Wednesday's announcement of the death of Magufuli, after a two-week absence from public life that drew speculation about his health.
"I, Samia Suluhu Hassan, promise to be honest and obey and protect the constitution of Tanzania," said the 61-year-old dressed in black suit and red headscarf before dignitaries at a ceremony in Dar es Salaam.
Hassan will serve out the remainder of Magufuli's second five-year term, which expires in 2025.
Hassan will also be the country's first president born in Zanzibar, the archipelago that forms part of the union of the Republic of Tanzania.