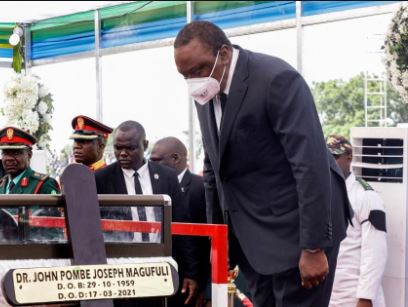 President Cyril Ramaphosa was in Tanzania to give a last tribute to the country's late president John Pombe Magufuli.
In his speech, while Cyril Ramaphosa spoke about Magufuli's lack of travel during his funeral, the translator talked about his character as a person.
At some point in his tribute to the late, Ramaphosa noted Magufuli was not a great traveler and did not like flying as much and preferred staying at home.
Immediately, the translator interpreted that Magufuli was a firm person filled with love and listened a lot to be able to deliver advice.
Some mourners reacted by laughing in low tones.
View this post on Instagram
The interpreter however, apologised claiming he had not gotten the South African leader's words correctly.
President Ramaphosa repeated that part of the speech and this time round, the translator passed the right information, which led to applause from the crowd.
He even apologised for failing to capture what the president said in the first place.
View this post on Instagram