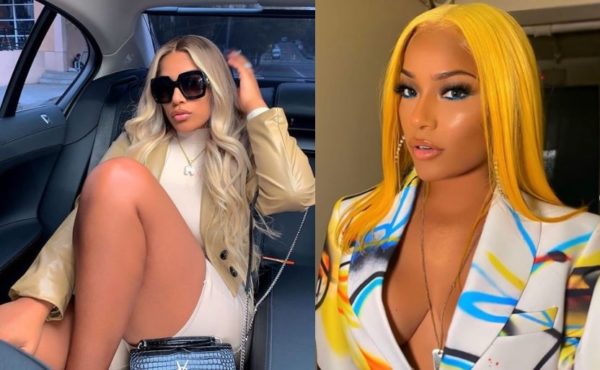 British singer, Stefflon Don announces that she's been grooving South African songs, and she loves it.
The singer made it officially known in a tweet, and it's garnered lots of attention from South Africans.
"South African music," she said adding an in-love emoji to it.
However, Mzansi is divided over this tweet; while some are being specific on the artists that stole Don's heart, other believe she meant all SA songs.
Don't ever forget that 🇿🇦 https://t.co/By0xBaltkC

— DONITO (@DonaldInDenial) March 30, 2021
Reactions be like:
"Y'all keep saying A-Reece, she means actual South African music."
"It called Amapiano and it led to the current lockdown in Kenya."
— OmphiVKZ (@OmphiVkz) March 29, 2021
It's so sad even😅😅😅😅😂😂😂😖

— 𝑫𝑱 𝑽𝒊𝒏𝒄𝒊𝒆 (@DJ_Vincie) March 29, 2021
Akere they trying to put the boy on the map 😂😂😂😂😂😂😂

— The Kid With The Coolest Smile 🏳️‍🌈✨ (@SetseRanta_) March 29, 2021
Push the amapiano, not the American wannabe

— DL🐐 (@DLisalegend) March 30, 2021