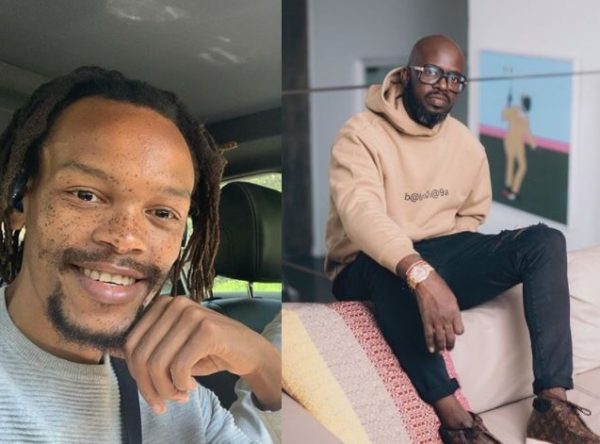 Nota Baloyi has been in a thug of war against Black Coffee after being accused of ruining the DJ's reputation.
In a lengthy note shared on Instagram, Nota said he's adhered to the cease and desist demand given him from Coffee's lawyer. But the controversial music figure responded with some stinging words.
"As for your claim that I defamed your character I'm sorry to break it to you but it wasn't me. Your skeletons will come tumbling out the closet and you won't be able to single handedly stop that. Apologies again and Happy Easter I hope all your children are gifted with your presence and not just presents. Who knows maybe you can start being a exemplary father at 45!"
Afterwards, Berita's husband shared evidence of being assaulted by some cops who he believes were sent by Black Coffee, just to get him silenced.
Everything SA revealed a chat they had with Nota; and he said that following his arrest, he suspects the international DJ to be the person behind the ill treatment and false accusation he's been receiving from the police.
The news site shared screenshots of the chat, and Nota reacted that Black Coffee is still a suspect, as he is still investigating the issue. However, he's working on applying for a protection order against the cops and the DJ.
"Well, I suspect. Just know I didn't ask you to leak our private texts. I'm still investigating this matter. I have also adhered to the Cease and Desist demand. As for those dirty cops anyone could've sent them. It just seemed to coincidental that I get released after wrongful arrest and then I get served with the flimsiest defamation claim known to man. I'm still not shaken."
"Those same cops threatened to arrest me again today and I'm applying for a protection order against them and Black Coffee too. I want his phone records monitored. I'm also taking this matter up with the minister of police!"
View this post on Instagram
View this post on Instagram