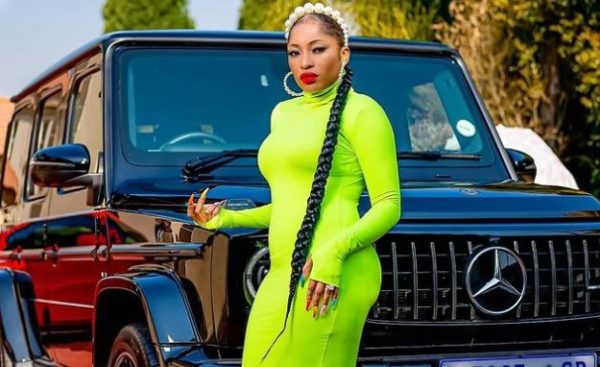 Gugu Khathi who is wife to Durban music king, DJ Tira has been tagged a straatmate and she's responded to the new title.
The businesswoman was reported to attack Real Housewives Of Johannesburg (RHOJ) star, Christall Kay.
"Gugu Khathi is the one who punched me in the eye, resulting in a black eye. She did this when I was sitting down and there was no threat to her," Christall said. "I have evidence to prove this. She is scared over what she has done and is trying to make out a case against me. Charges are currently being laid against her," she added.
Gugu was called a straatmate by a person who confirmed that she can be violent despite being glamorous with her looks.
"Don't be fooled by Gugu's glam, she can be a straatmate. She once attacked my friend in a club, accusing her of flirting with DJ Tira."
Taking to Instagram, the music star's wife shared a video of herself flexing a red Porsche and used the hashtag straatmate.
Some followers reacted saying she's accepting the claim.
View this post on Instagram