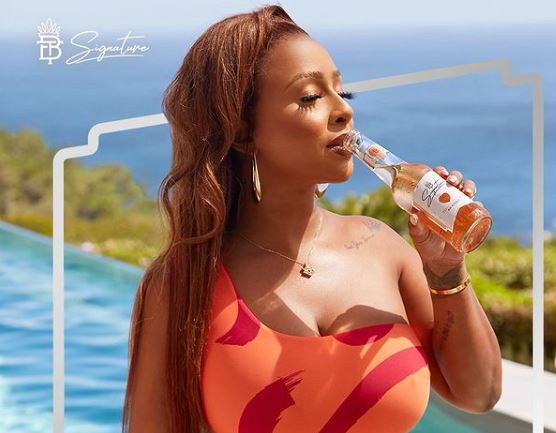 Boity Thulo has taken to her social media to share insight of what went down at the launch party for her new drink, "BT Signature".
Few days back, the star announces the launch of her new drink.
According to her, it is a non alcoholic drink and she is ready to do anything to make it known.
However, yesterday was the launch party and many of her friends and other celebrities like Lasizwe, Somizi came together to celebrate with her.
Boity stated that it was a night to remember as she had the best time of her life with friends and family.
Boity captioned: "A night to remember!! 😭😍😍😍❤️❤️❤️🙏🏾🙏🏾🙏🏾🍑🍑🍑🥂🥂🥂🥂 Last night we had the launch party for @btsignature and it was nothing short of phenomenal! I had the time of my life with friends and family. My heart is so full!! 🙏🏾🙏🏾😭😭❤️❤️❤️❤️❤️❤️ Here's to Making your mark and keeping it peachy!! 😘😘😘🤗🤗❤️❤️❤️🙏🏾🍑🍑🥂🥂🥂"
View this post on Instagram
View this post on Instagram