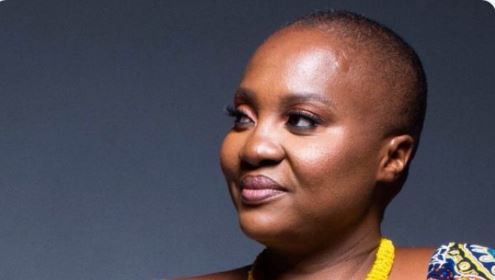 Dr Sindi Van Zyl is all over social media following the announcement of her death. 
Her family announced her death on Saturday.
The former Kaya FM presenter, who had been in hospital since February after being diagnosed with Covid-19, was unable to celebrate her 45th birthday a week ago.
The family statement said: "The Van Zyl family humbly thank everyone who stood together with them recently to help raise funds for Sindi's hospital bill, in addition to the national outpour of prayer, love and support for her.
"Sadly she passed away on Saturday morning April 10 in Johannesburg while in hospital.
"Affectionately known by her friends and family, she was a great doctor, true friend and sister. Her love for family, friends, work and community is well known.
"She leaves behind her dear husband Marinus and beautiful children, Nandi and Manie.
"The family humbly request that you respect their need for privacy as they go through this difficult period of grieving, and ask that you keep them in your prayers." 
May her soul rest in perfect peace.
Watch video below:
💔💔💔💔💔💔💔💔💔💔💔💔
You will be sorely missed…you were a GOOD person through and through Sindi .
A life wonderfully lived touched sooo many people.
Condolences to the family.
You exuded love and were loved in return.
Rest in peace https://t.co/3ERh8Jjhs0 pic.twitter.com/zi76O9TGtT

— Thula Sindi (@thulasindi) April 10, 2021