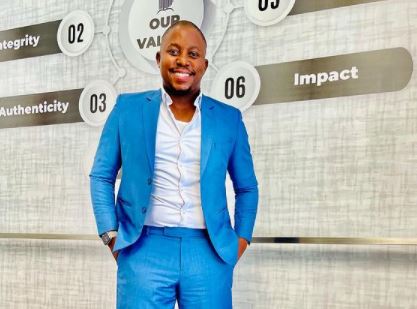 Theo Baloyi has taken to his Twitter to announce the successful opening of his 21st store at Giyani.
According to the star, the store will be opened on the 17th of April, 2021.
Recently, Theo collaborated with Somizi as they launched #BathuXSomizi shoe.
Well, he has done it again and this time, it is his 21st store and he thanked his fans for being part of the journey.
Theo revealed that the opening of his store will bring his employee headcount to a total of 209.
He also shared some pictures of the new store.
He said: "Happy to announce the opening of our 21st Store at Giyani – Masingita Mall this coming saturday -17 April 2021"
"South Africa 🇿🇦 thank you for being part of our journey , we appreciate your support 🙏🏿.This will bring our employee headcount to a total of 209 [email protected]_sa"
See tweet below:
Happy to announce the opening of our 21st Store at Giyani – Masingita Mall this coming saturday -17 April 2021

South Africa 🇿🇦 thank you for being part of our journey , we appreciate your support 🙏🏿.This will bring our employee headcount to a total of 209 Employees@bathu_sa❤️ pic.twitter.com/edQXg8fvRQ

— Theo Baloyi (@theo_baloyi01) April 14, 2021