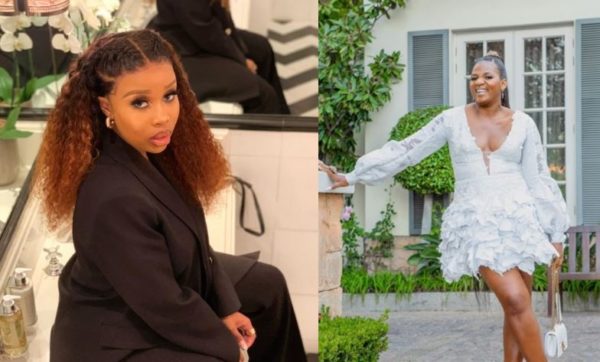 Baby Flo is all loved today as her mother and grandmother, Mamkhize penned down adorable message to celebrate her first birthday.
Andile Mpisane and Sithelo welcomed Baby Flo in 2020 and it is a beautiful thing to see their baby grow faster than they expected.
Recently, the couple was dragged over age gap as many felt Sithelo is far older than Andile.
Also, there was a misunderstanding between Sithelo and her mother-in-law who did not agree with the relationship with the two.
Well, the two decided to put bad vibes aside as they both celebrated the cute baby today.
"My Baby Flo, very much like your name you sprout like a blossom, unfurling your magnificence every single day," Sithelo shared.
See Sithelo's write up:
View this post on Instagram
"Today is a very special day for me as this time last year, our family tree was extended. We were blessed with a baby princess." Shared Mamkhize, also revealing that she never ready or prepared to be a grandmother.
Read Mamkhize's writeup:
View this post on Instagram