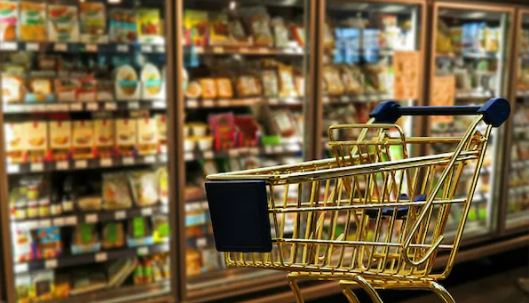 No one can ever devalue the purpose of shopping mall in one locality either big or small both have a specific purpose for setting them up.
Some malls today are outdated cause you can only find good of old model compare to ever dynamic shopping malls.
However, while there are those with restrictions because of their size and other restraining factors, we have exceptionally-big ones where you get almost everything that you desire.
To aid your shopping experience and make it worth while. Here are the ten biggest malls in South Africa you should look out for:
1. Sandton City South Africa
Sandton City is one of the biggest malls in Johannesburg. It is situated in the northern side of the province at Sandton Central Management District. With more than 300 high-class local and international retail stores, the complex has grown to be one of the top five biggest malls in South Africa.
2. Centurion Mall in Centurion
Centurion Mall is located at Centurion, a city in Gauteng province. The open-air shopping centre has more than 13 restaurants and 200 stores. Centurion Mall is found between Pretoria and Midrand. As a regional shopping centre in Centurion, the shopping centre boasts of the Ster Kinekor cinema, where you get to see the latest movies around the globe.
3. Gateway Theatre of Shopping
Gateway Theatre of Shopping is rated as one of the top 50 largest malls in the world. Located on Umhlanga Rocks at the north side of Durban, KwaZulu-Natal, the shopping galleria prides itself as the ultimate destination for everything about entertainment, fashion, and dining.
4. Menlyn Park Shopping Centre
As an award-winning shopping centre that is based in the fast-developing Menlyn node, the Menlyn Park Shopping Centre boasts of flagship anchor stores as well as having a broad base of brands that are considered international. At the Park, they ensure that they continuously provide their customers with the best shopping experience.
5. The Pavilion in Durban
The Pavilion is located in Westville, which is just a 5-min drive from Durban. The iconic mall is beautified with the best of European architectural features. Pavilion is one of those malls with beautiful convenience stores, boutiques, and entertainment stores. It started with 75,000 square meters, but after seven phases of extension and renovation, it covers 119,000 square meters landmass.
6. Fourways Shopping Center
After its recent innovation, Fourways Shopping Center is now one of the biggest malls in South Africa an increased retail space of 178,000 square meters. The mall was initially built in 1994. Today, the mall stands as a landmark facility to numerous shoppers who enjoy the best of retail markets and entertainment. The mall is open from 9 am to 8 pm every day except for Sundays, where they close by 5 pm.
7. Eastgate Shopping Centre
Eastgate is an iconic shopping centre that is set in the eastern suburbs of Johannesburg. The shopping and lifestyle hub houses lots of activities that virtually any shopper would instantly fall in love with. With more than 300 retail outlets which are prestigiously diverse, you can find almost anything you want there.
8. Westgate in Johannesburg
Westgate Shopping Centre is one of the largest malls in South Africa managed by Pareto Limited Group. It is located in West Rand, and it is one of the regional shopping complexes in Johannesburg. Westgate is the ideal destination for different varieties of stores. After the new renovations and design, it is easy to locate any store or restaurant at the mall. The shopping mall is the go-to for family adventure and fun.
9. Canal Walk in Cape Town
If you are looking for the biggest shopping malls in Cape Town, Canal Walk is where you should go. It is located in Century City, a suburb of Cape Town. At Canal Walk, you will find more than 400 stores, with most of them selling both local and international products. It also offers leisure, fashion, and entertainment to all its customers daily.
10. Mall of Africa
Mall of Africa is the largest shopping mall in Africa to be built on a single phase. Located in Waterfall City, Midrand, Gauteng, the shopping galleria houses flagship stores with international brands like H&M, Cotton On and Forever 21. Other brands include Boutique Adela, Mango Man, Starbucks, and Under Armour to mention a few. The galleria boasts of more than 131,000 square metres retail space with over 300 shops.