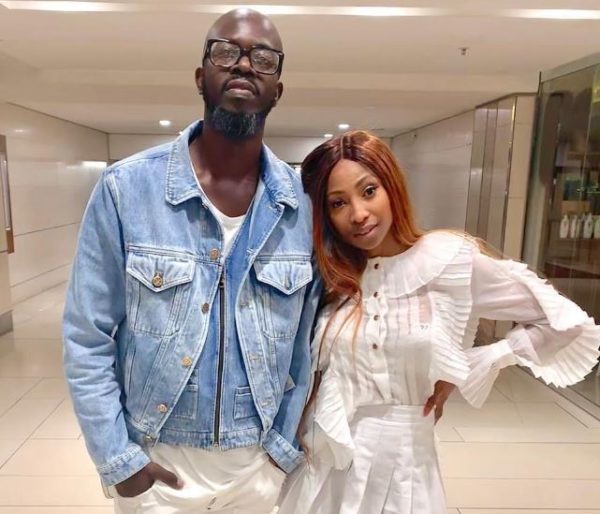 South Africans are shocked at Black Coffee's revelation on paying Enhle Mbali 65k monthly maintenance fee.
On Tuesday, the international DJ slams the actress for calling him out due to no electricity in her house.
Enhle shared a video of herself with their 2 sons surviving with the use of a candle.
Reacting to the actress' claim, the DJ says he pays for the children's school fees, household upkeep and also gives her a monthly fee of 65k for maintenance.
"I've been taking care of all the household expenses. I take care of all the kids and their school needs. On top of the all this from November I've been paying 65K towards you and the kids. After our separation I got you a fully paid car in your name," he tweeted.
Afterwards, the DJ urged her to hence, take care of the bills.
South Africans who have been supporting and empathizing with Enhle suddenly drifted to Coffee's side due to the 'huge' amount he gives her monthly, despite knowing that she works.
Check out reactions below:
She's probably on coke , there's no way you can receive R65k every month and fail to pay for electricity🚮🚮🚮🚮🚮
Coffee pic.twitter.com/nkc0EcwEdn

— Mkhothi Mgenge (@Nazomagenge2) May 11, 2021
Imagine your mother leaving you to sleep in the dark with R65k in her bank just to hurt your dad 🤣#Coffee#entle pic.twitter.com/4e6uQnVjMo

— Lilberry (@Lilberr40319875) May 11, 2021
I'm not taking sides but you're getting R65k a month for maintainance and you cant pay for electricity ????

— Mntungwa (@Sandile_K14) May 11, 2021
Enhle Mbali works

– She also has sponsorships
– Businesses
– Black Coffee pays school fees
– Pays for her home maintenance
– On top of that gives her R65K Monthly
– Black Coffee bought her car

Strength to Black Coffee, He married a Mad Woman

Comment: Wonders shall never end

— The_Villager (@The_commentor1) May 11, 2021
An average south African.. Makes R42K a year.

Qualified Doctors are earning R40K a month.

All these people they manage to take kids to good schools. Pay for a rent. Pay for a car/transport. Electricity & water

R65K Tax ecl. is lot of money… Y'all can say whatever you want.

— ChrisExcel (@ChrisExcel102) May 11, 2021
Just one R65K can fix all my problems at the moment

— ChrisExcel (@ChrisExcel102) May 11, 2021