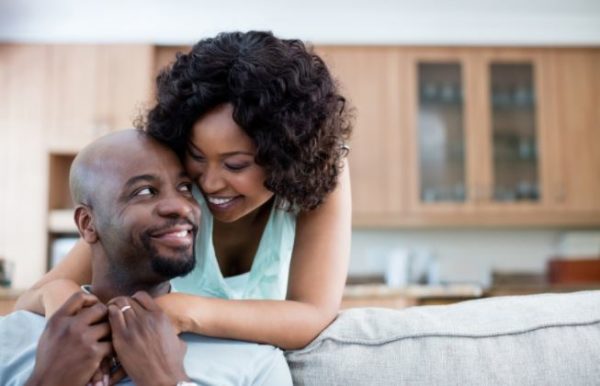 As a lady, looking beautiful is an objective but sometimes we might just tend to overdo it and it wouldn't look too nice.
Women have this sense of pride when they walk on the road and are being admired by the masculine gender; it brings this self-confidence.
However, the quest to look beautiful can as well make them get the beauty style wrong and it really can be a turn off to men.
We'll share with you seven common mistakes women make that doesn't go well with guys.
1. Over blush
Blush adds its spice to a lady's beauty especially when it's light but somehow ladies tend to apply too much and this is really a turn off. The major aim of a blush is to flatter your skin tone and brighten up your face; over doing this and applying blush on the apple of your cheek instead of the highest point of your cheek bone would make you look funny.
2. Facial blemish
If you think sleeping with your make up on would do a lot of good to your skin, you need to think twice. Washing make up off your face before you sleep would prevent the collection of bacteria which can be harmful to the skin; otherwise it can lead to pimple and other facial irritations; trust me when I say facial irritation turn guys off; so when next you're too lazy to wash off, think about this.
3. Confused lip sticks
Yea, I termed it confused because sometimes messy lip stick application could make a lady look confused. Over doing your lip stick and choosing colours that doesn't flatter your skin tone would make you look ridiculous.
4. Too much scent
In a bid to scent nice, ladies make that common mistake of wearing way too much perfume. One thing about your perfume is that you may not really perceive it when you've sprayed just a little but others would; this can make you spray a bit too much and you just might not make that guy breathe well.
5. Poor eye brow job
Overloading your eye liner could be quite obnoxious, over plucking your eye brows is also another beauty fail. The eye brows should be in proportion to the shape of your face.
6. Messy mascara
While it could be said that the mascara does a world of good in making the eyes look more beautiful but when it leaves dot along the edge of the eyelids it won't make for good viewing; that's a beauty disaster. To prevent this from happening, run a cotton bud dipped in eye make-up remover to clean away the excesses, else you would risk your beauty and it could turn guys off.
7. Eye shadow mishap
Colours are all that matters when it comes to the eye shadow application; get this wrong and you just might regret stepping out of your house. Wearing bright eye shadow as well as bright lip stick on a bright day is a beauty fail. Choose colours that would complement your eyes.
Have you been making any of these common make up mistakes, it's best to meet an expert if you're not really inept in applying your make up or best still just keep your make up mild, else you would keep the guys gazing in disgust and no lady wants this.