Katlego Maboe removed from SAFTAs nomination list
by Joy Adekunle May 15, 2021
---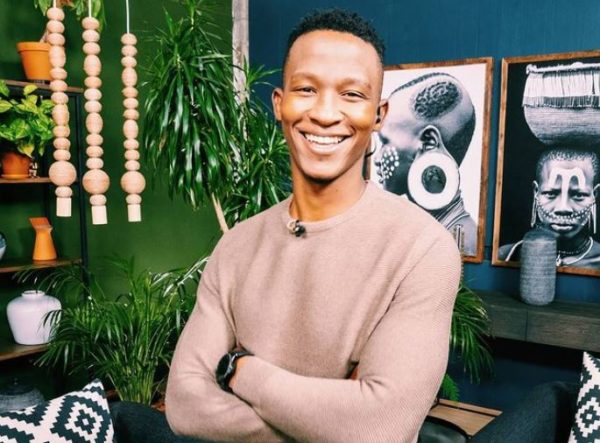 TV personality, Katlego Maboe has been removed from the nomination list of South African Film and Television Awards (SAFTAs) 2021.
The news has gone viral and South Africans are furious, as they had celebrated his nomination for the Best TV presenter category some weeks ago, believing he deserves the win, despite personal issues on cheating in his marriage, which came to limelight October 2020.
The news about SAFTAs withdrawal  was shared on social media by Phil Mphela, who tweeted:
"SHOCKER: Katlego Maboe dumped by SAFTAs. The NFVF says after some consideration, the SAFTAs jury has decided to rescind Katlego Maboe's nomination in the BEST TV PRESENTER category. Voting code 5 has been removed. All votes cast for Maboe are voided."
Katlego trends since Saturday morning, as people express their disappointment in the organizers upon his removal.
I mean his cheating ways made headlines & were exposed long ago. So why nominate the guy then withdraw that nomination. Why didn't those " careful considerations" happen before the nomination.. #katlegomaboe @SAFTAS1

— letshego maloka (@wamaloka) May 15, 2021
#katlegomaboe you the best TV presenter, to hell with SAFTAs pic.twitter.com/SsEHfsatc2

— We Love Black Coffee (@Tabongz_SA) May 15, 2021
The person who wins the Best Presenter should know who the real winner is. And give the award to Katlego.#KatlegoMaboe#BoycottSAFTAs

— Jan Van Potgieter 🇿🇦🇵🇸 (@JanVanPotgieter) May 15, 2021
He cheated on his wife, not the nation. He didn't murder or rape anyone and yet his career is being tarnished. What the country is doing to Katlego Maboe is not fair.#KatlegoMaboe#Saftas#SABC pic.twitter.com/OwoQduK3z2

— M3L (@maviniga) May 14, 2021
Saftas or no saftas, his still the best at his job. It's his God given talent not saftas jury given talent. There was katlego maboe before saftas and there will still be after saftas #katlegomaboe pic.twitter.com/Ir8mJIVjA6

— Leelove (@Leelove22275947) May 15, 2021
Categories: Celebrities