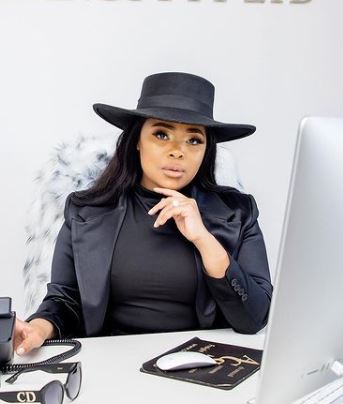 Nozipho Zulu has stepped up her games as she opens new offices for her business.
The star took to her social media to make the news known sharing how proud she is to own such big achievements.
Nozipho shared pictures and videos of what her new offices look like.
She went on to reveal that she is currently holding 7 companies and she is going to add more as time goes on.
"My new offices are ready 144 Katherine street Sandton Now the real work begins  Currently holding 7 companies ! I am going to add more as we go along Wish me luck"
Nozipho Zulu is a South African socialite, financial analyst, entrepreneur and Instagram model born in 1987.
She is the founder and owner of the online shop zeeshop1 which sells make ups, shoes and clothes.
See tweet below:
View this post on Instagram
I am proud of myself 🥰😍😍🕯 pic.twitter.com/pFfeWDwrDw

— Nozipho (@nozipho_zulu_) May 17, 2021
My new offices are ready

144 Katherine street Sandton

Now the real work begins 🙏🏽

Currently holding 7 companies !
I am going to add more as we go along
Wish me luck 🙏🏽 pic.twitter.com/VRBxfXNPtC

— Nozipho (@nozipho_zulu_) May 17, 2021