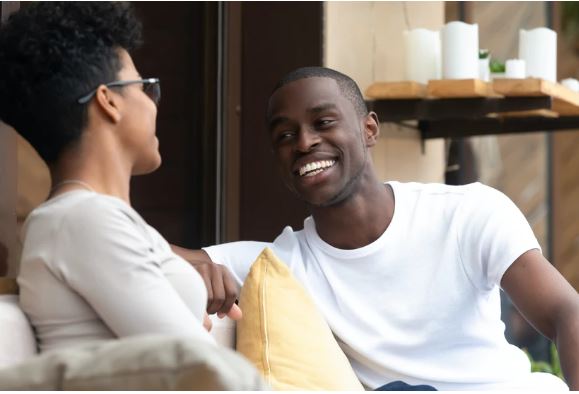 When we look for the right man, we think that one person, in particular, could only take that position.
It'll be like you're the only two people in the entire world. But that's so wrong. Relationships take a lot of work, commitment, and trust.
But the truth is that there a lot of guys out there to whom you're attracted and have the right behavior that you'd like to see in your husband to be.
Because of that, we're giving you seven things that you need to know before finding your right man:
1.  The puppy love stage can't last forever
You meet him, and everything goes awesome, but further into the relationship, he starts being an asshole, and there is nothing else you can do but break the whole thing up.
The puppy love stage is the shallow kind of love for the first few months when everything is going great, but you must be aware that hard times will come your way, and you two need to find ways to get through them.
2.  A fight doesn't equal a breakup
The thought of you not fighting with your true love is false. I am not telling you that insulting your partner or screaming and yelling is OK.
But arguments that happen along the way aren't worthy of throwing in the towel.
3.  Recognize the 'unhealthy' connection
It means passion and lust. Lust isn't something that creates a lasting and loving relationship. It's just an explosion of chemistry between you two.
That doesn't bring long-term happiness. Healthy relationships aren't built on that but instead on communication and deep connection.
4.  Deep conversations are crucial
I'm not telling you that you need to discuss the origin of the Universe but talking about your emotions and thoughts is very important.
To open up to your partner is the most important thing here (even more important than sex). Talking about your future together is like creating a path that leads you two to a successful and healthy relationship.
5.  Don't expect him to heal you
If you've been through a lot in your past relationships, if you've been unappreciated by your parents, there is a chance that you are now trying to make it all the better by putting all your broken pieces into someone else's hands and expecting them to rebuild you.
That's not effective, and it can cause you too much pain if your expectations aren't met. Instead, put in some time and effort to fix yourself before you start a new relationship.
6.  Healthy relationships are built over time
Unlike the unhealthy kind of relationship, the healthy one starts slowly, with mutual interests and attraction rather than lust and an explosion of emotions.
Healthy relationships take time to build. Try to take it slowly and use your head. I know it may be challenging, but try to use your head before your heart, at least at the beginning.
7.  Watch for the qualities that make him a keeper
We tend to overlook the red flags and fall head over heels for a man we know he's not right for us. A keeper embraces your imperfections. He accepts you entirely, and he knows that you are worthy of love, no matter your flaws.