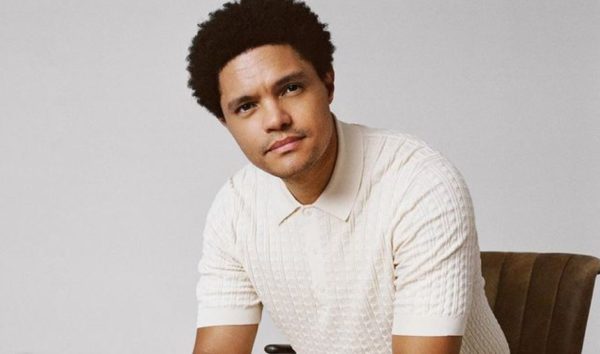 Trevor Naoh has an army of defenders in South Africa, as they slammed claims that the comedian is not funny.
On Saturday, people woke up to a tweet trolling the international star's talent.
Celebrities and fans join in defending the SA-born star who is highly believed to be funny.
"Trevor Noah doesn't do jokes for people who only have high school education. Skhumba is available for that department," said a tweep.
Other comments be like:
I remember in highschool, someone said Trevor Noah isn't funny. Some guy replied, "you're failing English, of course you don't find him funny" 😭😭😭💀 pic.twitter.com/77V1sZ78OF

— #SavePalestine🇯🇴 (@KagisoPhadime) May 22, 2021
Lmao Trevor Noah??? Not funny???
Ok 😂😂😂 pic.twitter.com/8TFIlMO84L

— D A R T H (@Mellow957) May 22, 2021
They not a target market that's all, Trevor Noah is funny my bro 😂😂

— Bhixabhixa Zuma (@RagnarLodbruik) May 22, 2021
Trevor Noah is funny to me.
I don't understand lamaJokes waseAmerica but I laugh cause I know it's probably funny.

Ninenzondo nina

— Chakra Khan' (@Khanyii_thyst) May 22, 2021
The thing is, Trevor Noah makes intelligent jokes. One needs to be on the same page as him to understand the jokes.

— Matlhogonolo (@keighbeey) May 22, 2021
Period. Trevor Noah= Funny Guy https://t.co/M0kNXSrSCf

— Zimbini Nana (@Zeem2) May 22, 2021
You need a bit of brains to understand Trevor Noah's humor, otherwise you will say he isn't funny pic.twitter.com/mXZ0oRlmVE

— Siphokazi Mngonyama (@kazzy_mc_lion) May 22, 2021
Trevor Noah is the only reason I always run out of data, I am forever watching his YouTube videos pic.twitter.com/MZ4H1Wks8A

— Thyto🇿🇦 (@TeeBestz) May 22, 2021