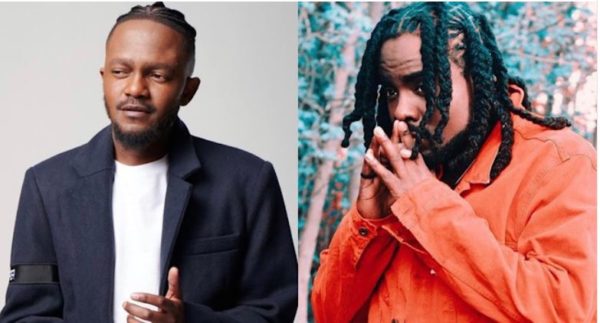 South African rapper Kwesta and American rapper Wale are taking legal actions to sue network provider Telkom.
The 'Ngyazifela Ngawe' hitmaker, Wale's record company Sheer Music and Bridge IP that represents producer Neo Makwa (aka Makwa Beats) have taken Telkom and two other companies to court over unpaid royalties for the hit song 'Spirit' which was used in Telkom's prepaid advert.
The two companies, Wunderman Marketing and Wunderman Thompson, as well as Telkom, reportedly owe R859 500 which was for using the song in the advert on radio, TV and Telkom's YouTube channel for 20 months, and R702 000 in its Behind the Scenes short film which went viral on the internet.
In total, royalties owed amount to over R1.5-million.
The publication further reports that Wunderman Marketing and Wunderman Thompson were responsible for producing the "Prepaid Z'khipha More" advert for Telkom in May 2018 and used the song in a short film titled Behind the Scenes.
This advert ran from May 2018 to February 2020 without the authorisation of the Sheer Music, Bridge IP, Kwesta, Wale or Makwa.
Spirit was a single in 2017 and was one of the biggest collaborations.