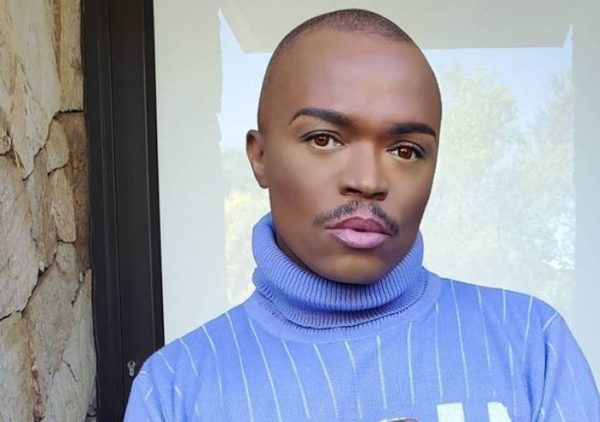 Somizi Mhlongo spills out facts on relationship while speaking on Metro FM's Ask A Man radio show hosted by Dineo Ranaka.
Som trends on social media after spilling out his different principles and thoughts about infidelity in a relationship.
And many have been stated by listeners on social media.
One out of many that he said was his spirit of forgiveness towards a cheating partner. He said even if his partner cheats on him 75 times, he will still forgive him till he dumps him.
Well, we all know that Som's marriage with Mohale made headlines, as it's assumed that they've divorced. Many claim that radio star is speaking out of experience.
"Somizi said he is not strong enough to leave a relationship once he gets cheated on, he forgives 75times, he forgives until the cheater dumps him," Som reportedly revealed.
Somizi said he is not strong enough to leave a relationship once he gets cheated on, he forgives 75times, he forgives until the cheater dumps him😭🤣🤣🤣🤣🤣🤣🤣🤣 #AskAMan

— Mfazi kaOptimusPrime (@BabyMbuyazi) June 2, 2021
Cheating is a Choice & staying with a Cheater is a Choice too. #AskAMan @METROFMSA @dineoranaka @somizi

— Coach Siya Maloka (@Siya_Maloka_) June 2, 2021
Society doesn't judge woman for staying, they judge women for leaving "ngoba yonke indoda iyaCheata" @dineoranaka @Naked_Dj @somizi #AskAMan

— Mfazi kaOptimusPrime (@BabyMbuyazi) June 2, 2021
It's Somizi opinions for me 😂🤣😂🤣😂😂🤣😂😅 #AskAMan

— Xen Ngwenya🇿🇦🇸🇿 (@Zenande_Ngwenya) June 2, 2021
Somizi says gay cheating is like a rugby finale #AskAMan I am finished pic.twitter.com/mzdYBlQ1Iy

— 𝑴𝒓𝒔 𝑪𝒓𝒐𝒄𝒉𝒆𝒕 𝒍𝒐𝒗𝒆𝒓🧶 (@ofentse_nd) June 2, 2021
Somizi makes so much sense, it is a decision humans makes to commit and stay with one person. We evolve, things change. We fall in and out of love @dineoranaka @somizi #AskAMan

— Donald Lekgau (@WeNaphakade) June 2, 2021
When somizi said "he need 6 months bank statement before he can date someone"

We all loughed at him. To be honest, it is draining to date someone who can't contribute financially in a relationship.

— Reform Mtungwa (@Reform_ZA) June 2, 2021