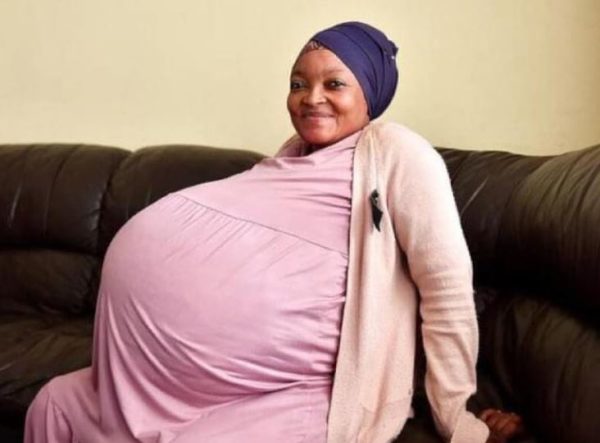 South African woman named Gosiame Thamara Sithole broke Guinness World record after giving birth to seven boys and three girls by Caesarean section at a hospital in Pretoria on Monday.
Tebogo Tsotetsi who is the husband to the woman and unemployed confirmed the news to journalists, saying he is happy and emotional.
Speaking to the paper late last night, Tsotetsi said: "It's seven boys and three girls. She was seven months and seven days pregnant. I am happy. I am emotional. I can't talk much."
In an interview with the same newspaper before the birth, Sithole – who is a store manager – said doctors initially told her that she was pregnant with six children.
Meanwhile, a month ago Malian woman – Halima Cisse – gave birth to nine children at a hospital in Morocco, in another case thought to have been caused by fertility treatment.