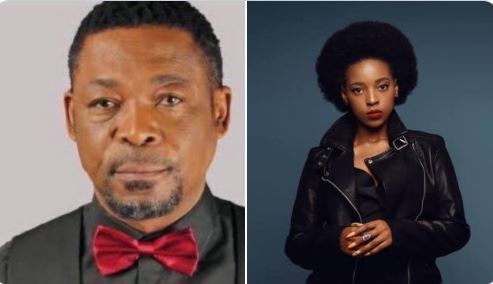 Mangaliso Ngema is taking legal actions towards Lorraine Moropa.
This is coming after Lorraine made sexual allegation against him.
Ngema is suing Lorraine, along with Quizzical Pictures, for defamation Ngema is said to have allegedly sexually harassed Moropa on the set of Lithapo back in 2020 and fans want him cancelled.
According to report, Ngema filed the lawsuit in the Johannesburg High Court last week, accusing Moropa of damaging his name and jeopardising his income.
It was also stated that Ngema resigned from his role as a star in the television series Family Secrets this week.
Fans were not happy with Ngema's role continuing as normal and called for the actor to be "cancelled".
According to entertainment blogger Phil Mphela, Ngema has reportedly lodged a R12.5 million defamation claim.
See tweet below:
NEWS: Actor Mangaliso Ngema sues

Ngema, who played Senzo on SABC2 telenovela Lithapo, has reportedly lodged R12,5-million defamation claim against actress Lorraine Moropa and Quizzical Pictures.

This follows accusations laid against him of sexual misconduct. #KgopoloReports pic.twitter.com/4d3Jmzea65

— Kgopolo Mphela ☕️ (@PhilMphela) June 13, 2021