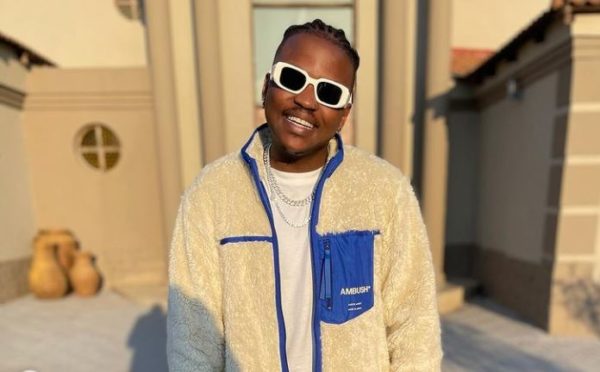 Focalistic has taken to his social media to share a tweet he made in 2017.
In the tweet, the star stated instead of him having a degree, he will want a platinum coloured vinyl.
"Instead of this degree I want a platinum colored vinyl"
Well, his wish has finally come to pass as he is definitely chasing his dreams.
Focalistic mentioned that he was always in his department in Hatfield doing some recordings and also studying.
The musical artist said he knew from the start he wanted to make music his whole life.
He is excited to be celebrating for achieving platinum sales over university degree.
Focalistic tweeted: "This is crazy!! 2017 I was always up in my apartment in Hatfield, recording myself whilst studying … I knew all I ever wanted was to make music my whole life! The message is : CHASE YOUR DREAMS!! ❤️ Now I've got TRIPLE PLATINUM RECORDS AND COUNTING"
See tweet below:
This is crazy!! 2017 I was always up in my apartment in Hatfield, recording myself whilst studying … I knew all I ever wanted was to make music my whole life! The message is : CHASE YOUR DREAMS!! ❤️ Now I've got TRIPLE PLATINUM RECORDS AND COUNTING 🥺🤞🏾🙏🏾 https://t.co/PREtcx9nwl

— SACRIMIMA 👻 (@FOCALISTIC) June 16, 2021