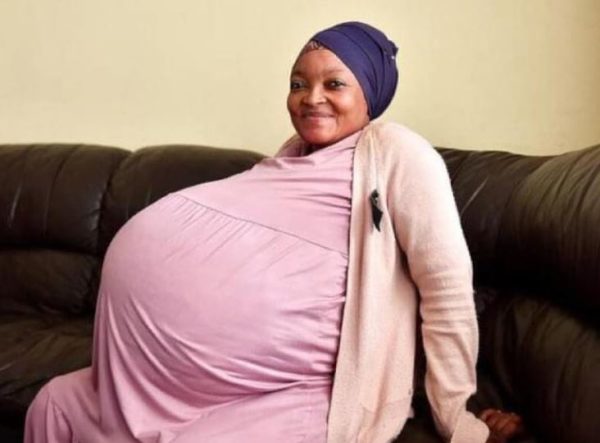 Gosiame Sithole who is the South African woman who gave birth to 10 babies last week has been said to have broken another record again, by scamming the world.
The news of her birth went viral on social media, and it was celebrated world wide, but it appears that the babies didn't exist as there was no evidence of the babies nor a hospital record, hence many claimed she scammed the world.
The woman's boyfriend, Tebogo Tsotetsi revealed that he got the news of the decuplets on phone and he's yet to see the babies.
According to the family Tebogo has made attempts to visit his girlfriend and the babies, but she has failed to disclose her whereabouts and the condition of their babies.
However, Sithole said she is intentional on revealing her babies to her boyfriend's family because they never liked her.
#Sithole says while she was in touch with Tsotetsi today, he never told her about the statement except that he was scheduled to a minister. When she confronted her husband, he said he claimed he had nothing to do with it. pic.twitter.com/lT0QTPTrfN

— Mr Putin (@pietrampedi) June 15, 2021