---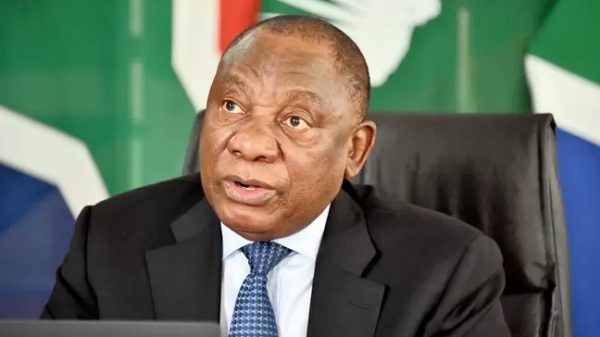 President Cyril Ramaphosa is to address the nation on the 27th of June, 2021.
eNCA broke the news on Saturday afternoon and it's caused an uproar on social media.
Just some days ago, the President returned the nation to alert level 3, in order to curb the spread of the virus, as the record of people who test positive increased.
South Africans fear that the lockdown might move to level 4, and reactions flood social media.
Cyril is to address the nation on Sunday night, by 8pm.
[BREAKING NEWS] President Cyril Ramaphosa to address the nation on Sunday at 8pm. Stay tuned to #eNCA on #DStv403 for more. pic.twitter.com/WHrpSNGERw

— eNCA (@eNCA) June 26, 2021
Everytime I see President Cyril Ramaphosa about to address the Nation,I'm always thinking about those who are to loose their jobs and those who will be going to bed in empty stomach 💔 pic.twitter.com/MCF3GIBy2M

— Ledientle💫 (@NaleLedi) June 26, 2021