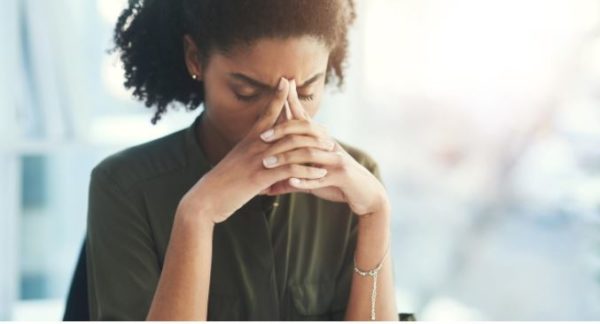 Gaining excess weight attributes to many factors. From lack of physical activity to unhealthy diet to negligent behaviour, many things can hamper our weight loss journey.
But apart from these obvious reasons, stress can also play a huge role in adding to our weight gain woes.
The answer to whether stress can cause weight gain is 'yes'. When you're stressed, your body or your adrenal glands release adrenaline and cortisol, and as a result, glucose is released into your bloodstream, which leads to weight gain.
How does stress add to your weights?
As a consequence of poorly managed stress and insufficient sleep, elevated cortisol levels stimulate your appetite and result in unhealthy behaviors like the ones listed below.
– Unhealthy snacking – Stress can make us binge eat on everything we lay our eyes on. Especially easily accessible foods such as fast-food can become our go-to diet, which can cause massive weight gain.
– Immobility – Increased levels of stress-induced cortisol can make you lazy. This may in turn hinder your physical activity.
– Emotional eating – Since hormonal changes lead to change in emotions, therefore, excess nervous energy may make you eat more than you usually do.
– Loss or sudden increase in appetite – You may also go on to lose your appetite or feel sudden cravings for food. The irregularities in your eating habits may lead to weight gain.
There are many ways you can manage stress
Physical activity can reduce stress
Adding regular workout routines and exercises to your day to day plan can help you burn a lot of calories. It not only helps you lose weight and maintain a fit and a healthy mind.
The right diet plays a key role
Losing weight demands a lot. However, it does not mean you starve yourself. Instead go for healthier options and eat a balanced diet containing all nutritional values. Avoid eating processed foods and go for healthier alternatives, so you feel full and satisfied mentally, emotionally and physically.
Stay hydrated
Water is one of the main sources of energy for our body. It not only improves your digestion but helps build your immune system. Apart from that, it aids your weight loss goals by keeping you satiated for a longer period of time and helping you calm down. This in turn keeps your stress levels at bay and your weight in order.