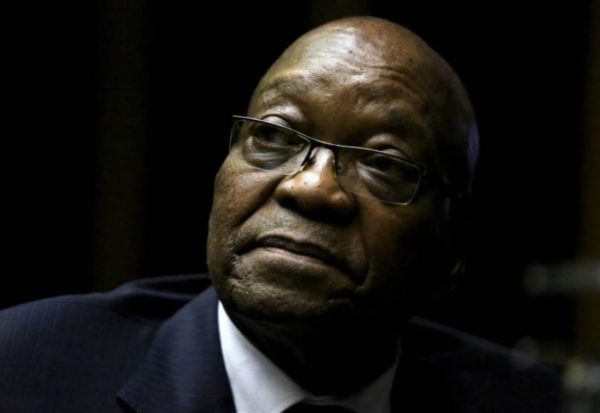 Former South African President, Jacob Zuma has been sentenced to 15 months in prison.
Jacob is guilty of contempt of court for failure to comply with an order of the Constitutional Court to honour a summons to appear before the state capture commission, the apex court found on Tuesday.
Justice Sisi Khampepe slammed his uncooperative attitude, and his way of disregarding the rule of law.
"Unfounded attacks on the courts cannot be met with impunity. Zuma's attacks on the judiciary are not substantiated and are not tolerable in our democratic dispensation. The majority finds itself with little choice but to send a message that this type of "recalcitrance and defiance is unlawful and will be punished."
"This case is exceptional. Not in that Zuma is being treated exceptionally – but that the matrix of factors requires an exceptional sanction. Unfounded attacks on the courts cannot be met with impunity. Zuma's attacks on the judiciary are not substantiated and are not tolerable in our democratic dispensation"
"The majority judgment holds that the Zuma is no ordinary litigant, but a political figure who holds great power and who could instigate others to disregard the rule of law. The ConCourt has in the past said there is a heightened responsibility on those who once held the highest office in the country to uphold the rule of law."
#JacobZuma
JZ: I would rather go to prison
Sisi Khampepe: pic.twitter.com/WVA4jWpuYx

— lwaz (@LwaizakaM) June 29, 2021
#JacobZuma Khampepe: This kind of recalcitrance and defiance is unlawful and must be punished, and unsuspended order of incarceration the only option.

— Pierre de Vos (@pierredevos) June 29, 2021
Today's judgement is a victory for the Rule of Law in South Africa.

It is clear for all to see that #JacobZuma's attempts to ignore, undermine and destroy the rule of law will not be tolerated in our democratic society.

Nobody is above the law!

— Herman Mashaba (@HermanMashaba) June 29, 2021